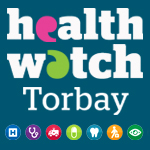 Healthwatch Torbay  are an independent charity set up to hear about the care you receive from local health and/or social care services like hospitals, GP surgeries, dentists, pharmacies and care homes. They are the people's champion of health and social care in Torbay, and use your real life experiences to improve local services directly with those in charge. You can even leave feedback anonymously via their website.
The Torbay Holiday Helpers Network is a network of hotels, accommodation providers, tourist attractions and businesses who are all committed to helping give away free action packed holidays, services and experiences to families who have seriously/terminally ill (life threatening/limiting) children, to bereaved families who lost a child or parent and to families who have children where a parent is terminally ill.
Dartmoor Search and Rescue Team – Ashburton is a charity consisting entirely of volunteers on call 24 x 365 providing a search and rescue resource to the emergency service…s not just on Dartmoor but across Devon and sometimes further afield. The charity receives no Government funding and relies on public donations to find the £15,000 a year cost to keep the team operational searching for the lost, missing and the injured.
Cornwall and South Devon boxer rescue – Boxers end up in our care for numerous reasons but never through any fault of their own. More often than not it's due to changes in a family's circumstances, work commitments or sadly because their owners didn't realise what a Boxer requires of them.