Police have named the 12 year old boy who passed away after being hit by a lorry in Exeter last week as Leo Gregory.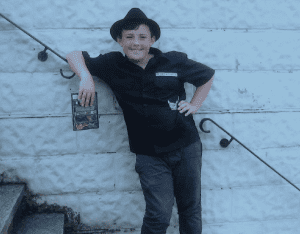 Leo tragically died after the incident on 28 August on a pedestrian crossing in Topsham road on Thursday afternoon.
Leo was initially treated at scene by a member of the public and then paramedics. Leo was taken to the R D & E Hospital where he was pronounced deceased shortly after arrival.
There are dozens or bouquets and tributes left at the scene.
Police investigating the collision are also appealing for a specific witness to get in touch.
CCTV footage from the scene shows a cyclist cycling close to the collision just after it has occurred. This cyclist travels from Countess Wear roundabout direction, crosses Topsham road between the scene & the roundabout onto the south side of Topsham road, then cycles away from the roundabout towards Topsham.
The cyclist appears to be wearing a dark top and white trousers. Officers are keen to speak to the cyclist as a potential witness who may have information.
Police are appealing to the cyclist to contact them on 101 quoting incident number 480 of 28th August.
Keep up to date with what's happening in the area and join us on facebook
[do_widget "Facebook like box (jetpack)"]