A firearms amnesty held by Devon and Cornwall Police last month has been hailed as a success.
The amnesty ran from 3 – 17 November 2014. In total 446 weapons were taken in, and 15,721 items of ammunition were collected to be passed on to the army's Explosive Ordnance Disposal team.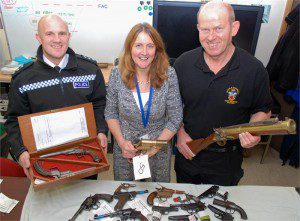 The full breakdown of surrendered firearms:
BB guns – 8
Air pistols – 31
Air rifles – 60
Revolvers – 41
Self loading pistols – 20
Shotguns – 162
Rifles – 28
Stun guns – 1
Blank firing weapons – 28
Replica weapons – 9
Antique rifles – 11
Antique pistols – 20
Antique shotguns – 10
Other – 15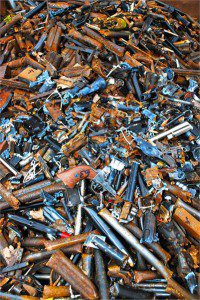 Chief Inspector Daniel Evans said: "The response from the public with regards to the amnesty has been excellent. We have been successful in removing over 400 weapons and more than 15,000 items of ammunition from circulation, preventing them from getting into the wrong hands.
"Planning the amnesty required time and dedication. I would like to thank those involved for their professionalism and commitment to ensuring the operation was such a success."
The vast majority of the firearms handed in have been destroyed by being cut into small and irreparable pieces which will be used for scrap metal.
Chief Inspector Evans continued: "As expected there were some unusual items handed in during the amnesty, including a blunderbuss, two grenades with pins removed and some antiques that are clearly of great financial value.  Some of the weapons will be sent away for further examination to establish whether or not they have been used in the commission of criminal offences."
Some interesting and unusual weapons got handed in, including a tiny pistol which the owner claimed to have been the possession of notorious Victorian era murderer Dr. Crippen.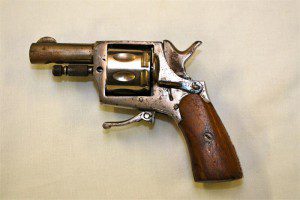 Police remain unconvinced as to the veracity of this claim.