An 84 year old woman was rescued after falling down a cliff path in Torquay.
The woman fell down a steep cliff pathway whilst walking her dogs.
Members of the public her shouts for help at Watcombe Cove and called emergency services.
Coastguards arrived at the scene and located the woman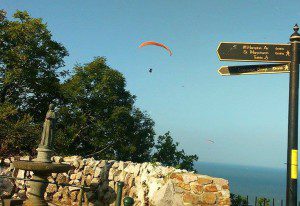 The woman was strapped to a stretcher due to a leg injury and carried to the car park.
She was then transported to hospital via ambulance.
Keep up to date with what's happening in the area, join us on facebook
[do_widget "Facebook like box (jetpack)"]