(Last Updated On: May 29, 2014)
As of 2014 shortly after Costa opened it's doors in it's new location on the GPO roundabout (formerly Hogs Head), the Coffee house count stands at 9.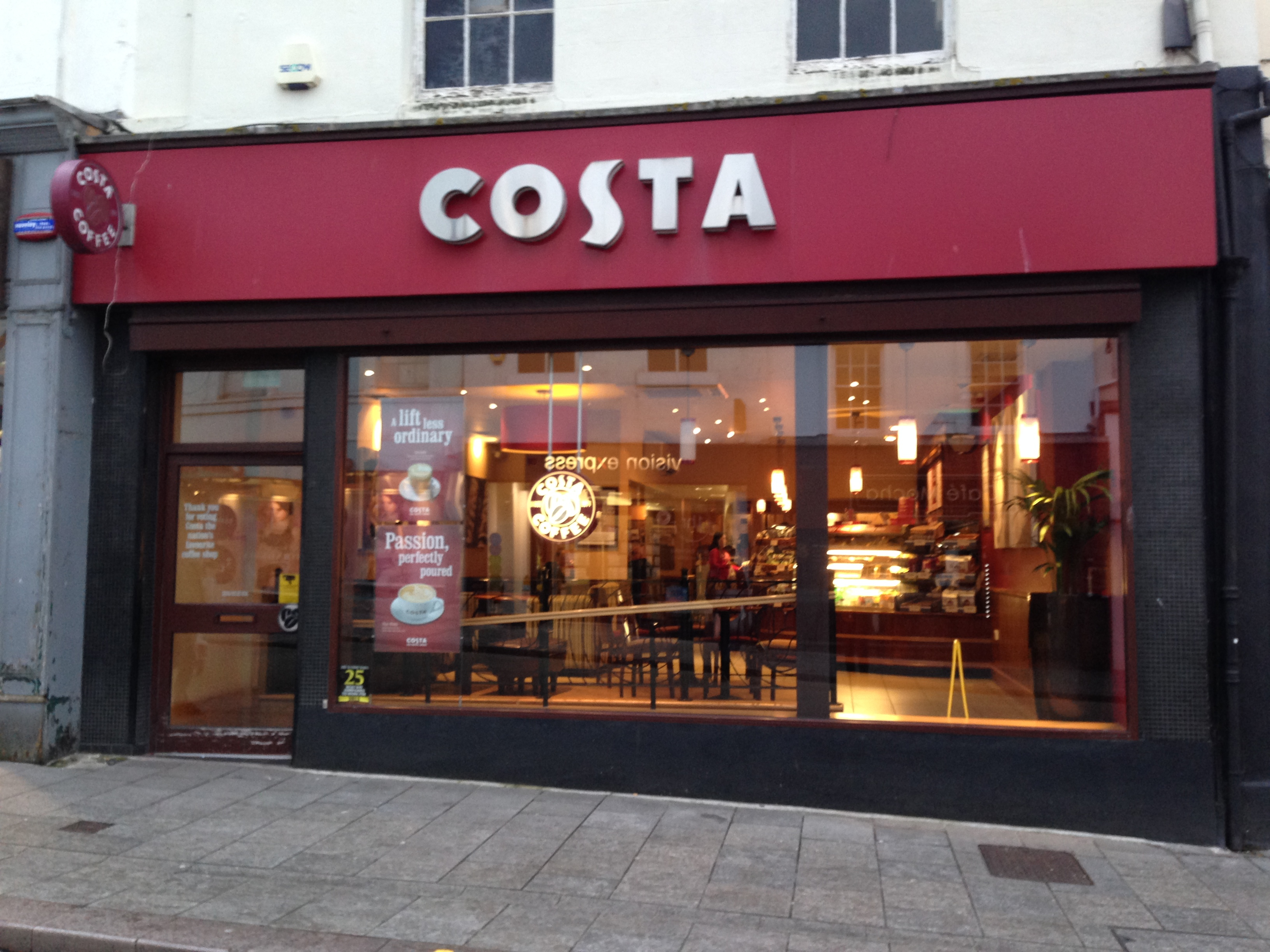 We asked some members of the public, "do we need anymore places to drink coffee?" We got the following response;
Julie said: "Torquay is already full of the same stores, we don't need anymore places to buy a coffee from."
Paul said: "Why is this great town only attracting major coffee chains? there is a lot of empty units in torquay and filling them with coffee shops will only occupy a gap, not push this towns potential in retail. It's a real shame for someone like me who has lived in Torquay for over 25 years"
Aside from these 9 shops there are a further 18 places that you can buy coffee from, cheaper than the current 9 coffee oriented shops that grace Torquay's town centre.
Torquay's town centre has become over saturated with many of the same kind of service which fill empty units within the town.
As it stands, there are 13 Estate Agents from Torre though to the harbour, 8 Charity shops and 8 Phone shops, with the town lacking diversity and big name retailers to attract shoppers, the masses look to neighbouring towns like Exeter to find what they need.
With shoppers traveling out of the town to spend, the town is becoming less of a town and more a minefield of identical shops that sell the same products.
We have posted a gallery below with some photo's of the available coffee shops in Torquay.
We'd love to know your views on the over-saturated town centre in Torquay, you can message us, tweet or Facebook us. We look forward to hearing your thoughts.
[button link="https://twitter.com/Jack_Dart" style="info" color="teal"]Follow writer[/button]
This slideshow requires JavaScript.