[fblike style="button_count" showfaces="false" width="450″ verb="like" font="arial"]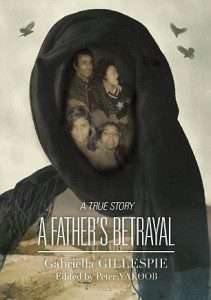 Gabriella Gillespie, a former Paignton resident, is inspiring many people with her heart breaking memoir "A Father's Betrayal". Gabriella's father was found guilty of her mother's murder when Gabriella was only six years of age. Following his release, she and her sisters returned to their father's care only for him to sell them off as child brides whilst on "holiday" in Yemen. One of her sisters committed suicide rather than be forced into a marrigae with a man far older than her. Gabriella was only thirteen years old when she was forced to marry. After seventeen years of an abusive marriage, Gabriella realised she had to leave to save herself and her children. Gabriella fled to the British Embassy, after a year hidden in a safe house, Gabriella and her family were secured safe passage back to Britain. With her father now deceased, Gabriella finally feels confident in sharing her inspiring story with the world. Gabriella hopes to reach many people and aid them in realising that the plight of child brides still happens to this day, including in Britain:
 I hope to bring to light and open people's eyes to what is still happening to British girls today.
Gabriella was recently a guest at the "Too Young to Wed" exhibition, part of the Girl's Summit 2014, which took place on the 22nd July. Gabriella also featured on This Morning recently, she is trying to spread the word about forced marriages and share her story so that it may prevent the same fate happening to other young girls. Forced marriages, including cases of child brides, affect millions of girls every year; some girls are as young as eight. Those who marry young inevitably have babies while they are still children themselves, putting their lives at risk or inflicting a lifetime of suffering. Forcing girls into marriage violates their human rights, it also leaves victims suffering from physical, psychological, emotional, financial and sexual abuse.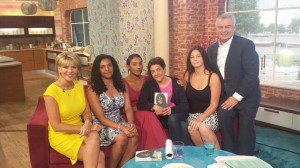 A Father's Betrayal, published by Clink Street Publishing, is available from today on Amazon for £9.99 paperback version, or £3.43 for kindle.
Keep up to date about what's happening around South Devon, join us on Facebook.