(Last Updated On: May 20, 2014)
[fblike style="button_count" showfaces="false" width="450″ verb="like" font="arial"]
Single Spark is a new venture which has been set up by Dani Ellison and Tori Jeffcoat. Their speed dating events offer an exciting and fun way to meet other people and prospective new partners.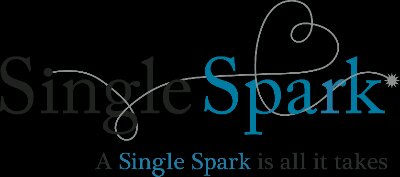 Tori Jeffcoat says, "With people having such busy lives, it is harder than ever to meet other singles. We wanted to set up a company that offered people the chance to meet others who they might never normally have met."
Unlike internet dating, there is no need to create a dreaded online profile, and you won't have the unfortunate experience of meeting up with someone you talked to online to find out they are nothing like their profile described. Speed dating events are held in a stylish venue, and offer people the opportunity to experience up to 20 "3-minute" dates with others searching for that special someone. You can get to meet people face-to-face and by advising us who you would like to meet again, receive contact details of any mutual matches within 48 hours of the event.
"I met my partner at a speed dating event three years ago," says Dani Ellison. "I was in a busy job, and finding it very hard to meet other people that were single. A friend suggested that I attend a speed dating evening, and while I was sceptical and nervous at first, it really was the best decision I made. I had a fantastic night and met so many new people that I would never have met in my day to day routine. Dan and I have been together for over three years now so that one evening really did change my life. I would strongly recommend it to anyone, and several of my friends have since attended speed dating events."
Single Spark are offering events for all ages over 20, and are to be held in Hennessy's Cocktail Lounge Torquay.
Their first event is to be held on the 17th June 2014, with others following shortly after.
You can find out more information and book your event tickets at www.single-spark.com
Events will also be listed on the We Are South Devon's events page
Error: Your Requested widget "Facebook like box (jetpack) " is not in the widget list.
[do_widget_area sanfrancisco-default-sidebar]

[do_widget id="media_image-29"]
[do_widget id="media_image-40"]
[do_widget id="media_image-38"]
[do_widget id="media_image-18"]
[do_widget id="media_image-46"]
[do_widget id="media_image-47"]
[do_widget id="media_image-23"]
[do_widget id="media_image-42"]
[do_widget id="media_image-31"]
[do_widget id="media_image-28"]
[do_widget id="media_image-41"]
[do_widget id="metaslider_widget-2"]
[do_widget id="metaslider_widget-3"]

[do_widget_area widgets_for_shortcodes]
[do_widget_area wp_inactive_widgets]

[do_widget id="search-2"]
[do_widget id="search-4"]
[do_widget id="archives-11"]
[do_widget id="nav_menu-3"]
[do_widget id="archives-4"]
[do_widget id="archives-6"]
[do_widget id="text-2"]
[do_widget id="text-39"]
[do_widget id="categories-3"]
[do_widget id="recent-posts-2"]
[do_widget id="archives-2"]
[do_widget id="recent-comments-2"]
[do_widget id="categories-2"]
[do_widget id="meta-2"]
[do_widget id="eu_cookie_law_widget-2"]
[do_widget id="eu_cookie_law_widget-3"]