For the second time in six weeks, thieves have caused costly damage to the charity's lifeboat station on Queens Drive in Exmouth. Taking place overnight on 2 November, no money was taken and the boathouse has now been secured.
In addition to a smashed laminated glass window panel, the perpetrators attempted to break open the large wooden door, causing splintering. The metal plate covering the donations hole in the shop wall was also removed but no access could be gained to the recently emptied box inside. Unfortunately, wooden cladding has been displaced in the process. Meanwhile, the metal plate has been passed to Devon and Cornwall Police for evidence.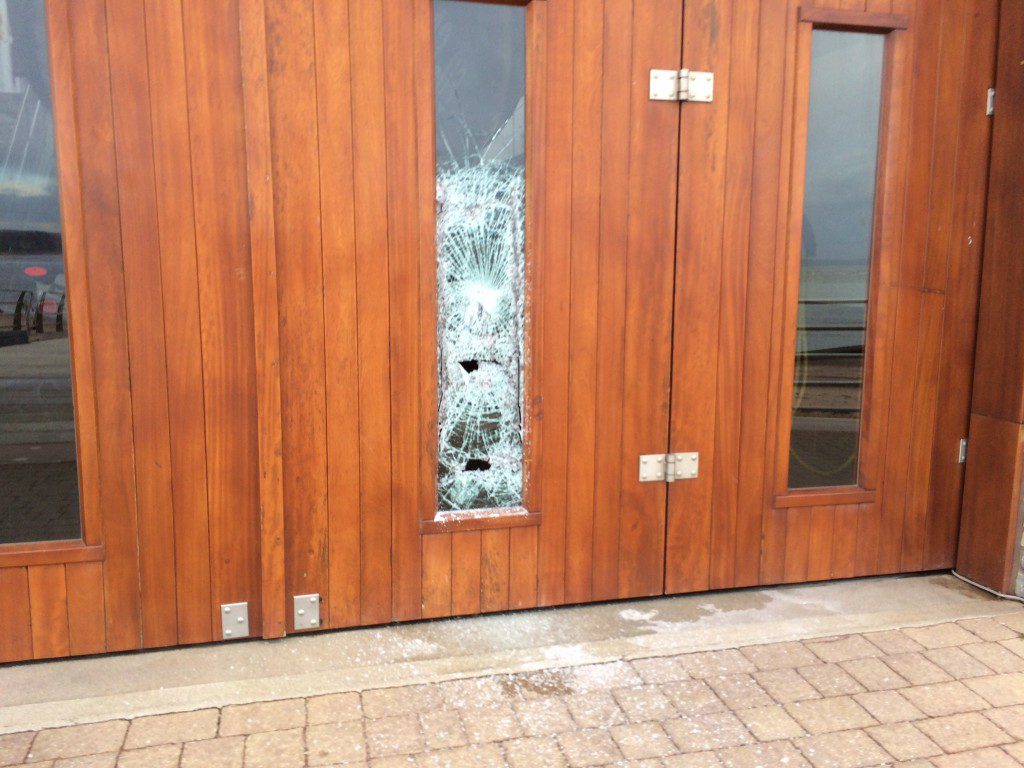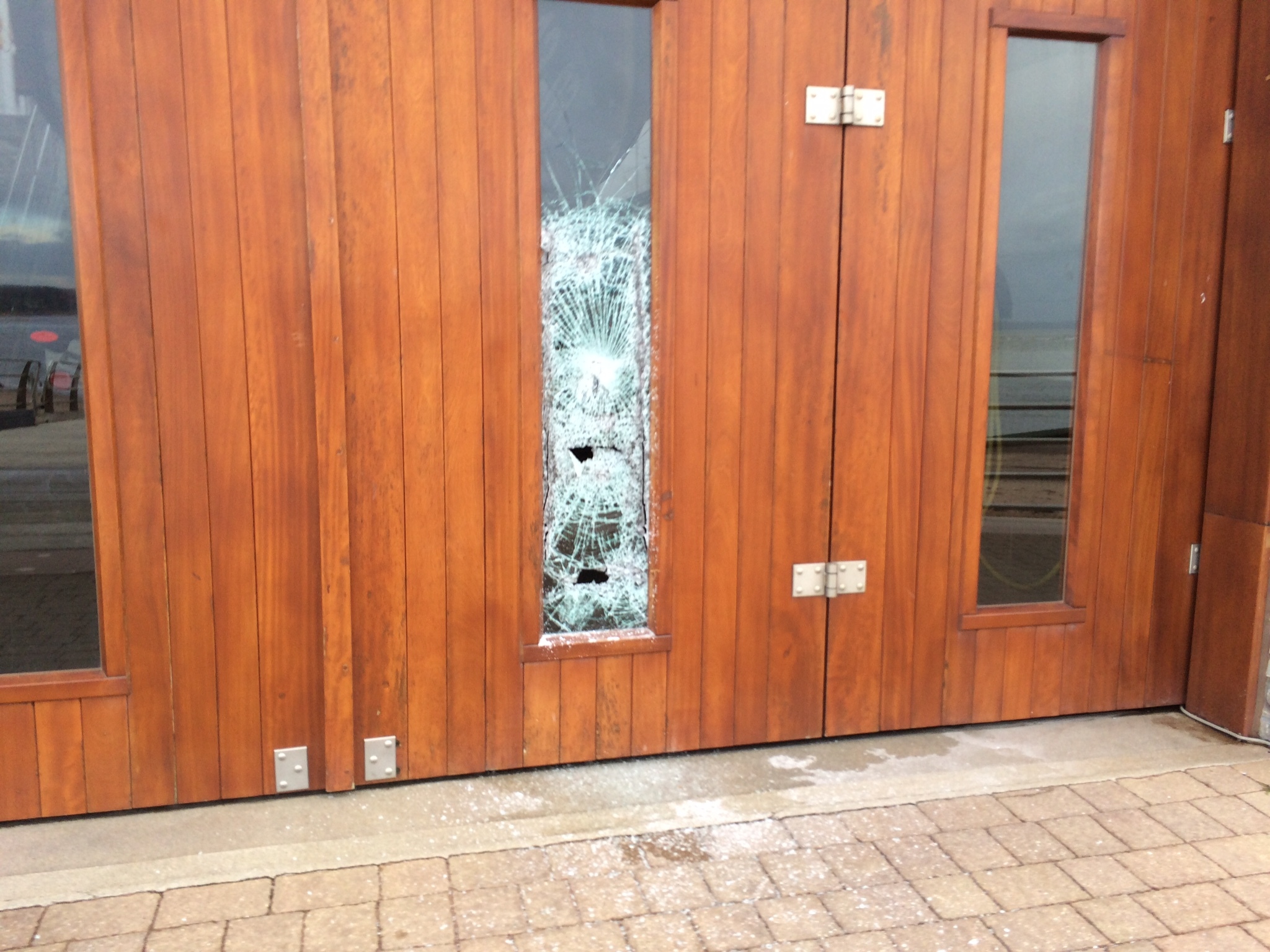 Lifeboat Operations Manager, Kevin Riley repeated his message from September's crime;
'It's extremely disappointing to think that somebody would want to cause damage to our lifeboat station building and attempt to steal money that has been donated by members of the public. The crew and the local community are very upset about what's happened, especially as this is the second time in six weeks. The glass panel is being replaced yet again, but that obviously costs and spending money on repairs is an added financial burden to the charity when we'd rather it was spent on saving lives at sea. In September, it cost us £470 to repair the damage and it will be substantially more this time, close to the cost to train a crew volunteer for a year.
'We are extremely grateful to people offering to help, through our social media channels. The best way to donate online is through www.rnli.org.uk where there is an option to type in 'Exmouth' towards the end of the process. You can also drop off cheques payable to Exmouth RNLI, or cash to our boathouse on Queens Drive.
'If anybody knows any details about these incidents, I'd urge them to contact the police quoting police crime reference number CR/119397/14.'
[do_widget "Facebook like box (jetpack)"]