[fblike style="button_count" showfaces="false" width="450″ verb="like" font="arial"]
A debt agency has been chasing a Paignton DOG for an unpaid debt.
His human, Joanna Hart has spoken of her surprise at the demand for the company, who claim he has an outstanding balance of £34.38 on his eBay account.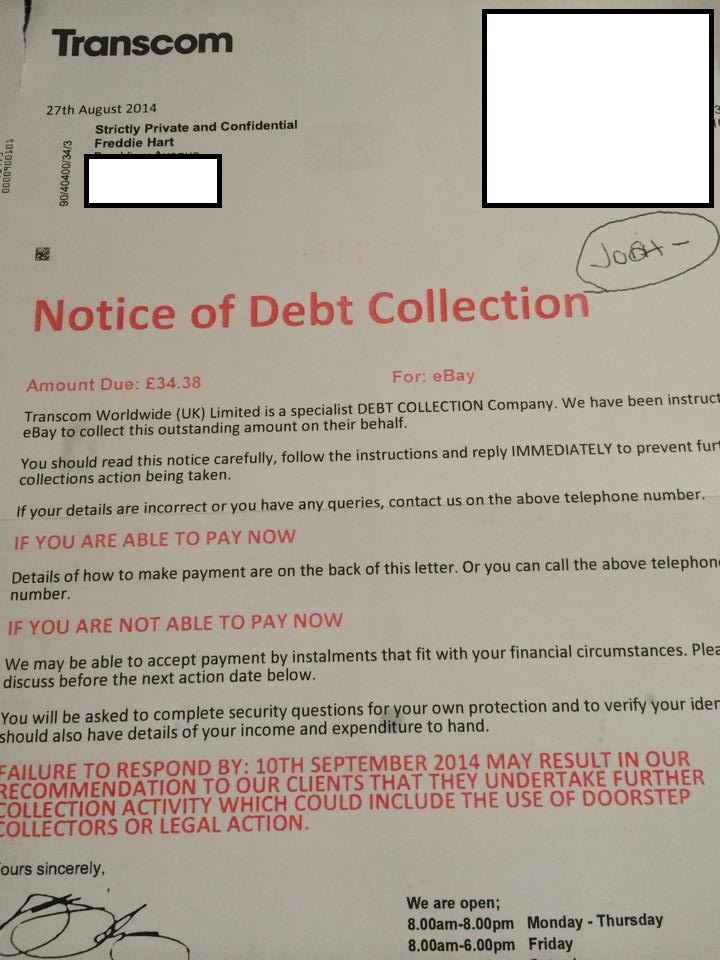 Joanna called the company to try and resolve the matter but says she was told they couldn't speak to her as she is not Freddie.
Not getting anywhere with the telephone call. Joanna has emailed the company.
Her reply is hilarious…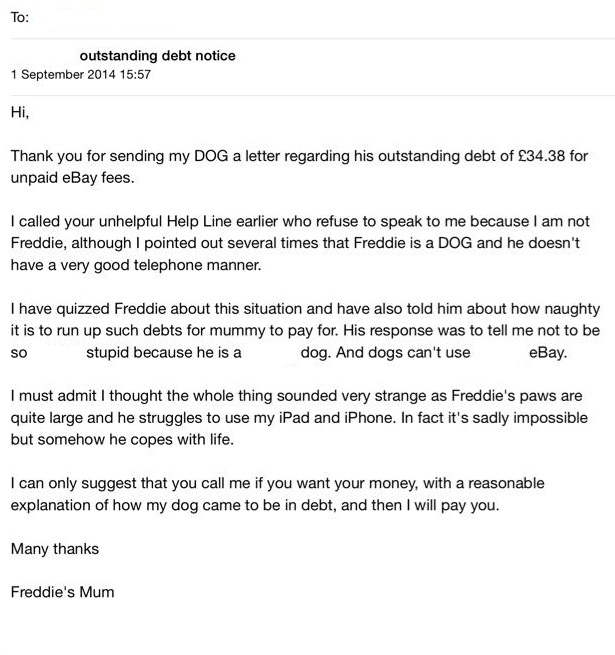 Freddie the greyhound came to live with Joanna in Paignton last year after he was recued from Ireland.
He has had his moments – drinking water from the fish tank, disturbing a wasps nest in the woods, weeing all over the floor of a strangers house, barging in to someone's tent that was pitched up along the coastal path late at night, flipping a small dog up in the air at the beach and breaking wind at breakfast time… But running up a debt on ebay?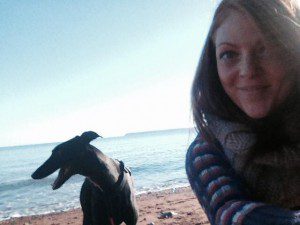 Good luck Joanna.
And Freddie, we think you're pawsome!
Keep up to date with what's happening in the area. Join us on facebook.
[do_widget "Facebook like box (jetpack)"]