(Last Updated On: January 27, 2016)
Barney the missing dog has been found!
Barney went missing on Monday in Torpoint after his owner, 72 year old Jennifer Lowden died in a collision with a car.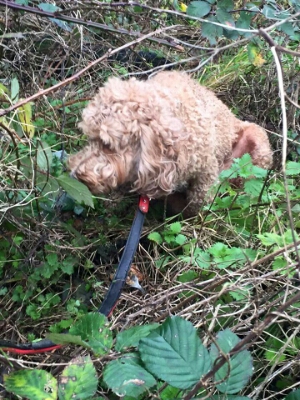 Barney went missing following the collision, which sparked a search by locals and also had a huge response on social media with the hashtag #FindBarney
Barney was found this afternoon by Tean Gardiner who uploaded his photo to facebook to share the news.
Police would like to speak to anyone who may have witnessed the collision.
Anyone who can help is asked to contact police on 101 quoting log number 566 from 25/01/16 or email101@devonandcornwall.pnn.police.uk