UPDATE: The road has now reopened.
The collision involved a Torquay Academy schoolboy and a white Hyundai van.
The school boys condition is not yet known. We will continue to update,
Barton Hill Road, Torquay is currently closed due to a serious accident.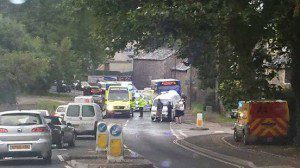 The accident  happened at around 8am this morning (24 September)
People in the area said that a pedestrian had been in a collision with a vehicle. We are waiting for confirmation and will continue to update as information becomes available.
There is no estimation on when the road may open.
Traffic in the area is slow, please find an alternative route.
Keep up to date with what's happening in the area, join us on facebook…
[do_widget "Facebook like box (jetpack)"]