(Last Updated On: July 2, 2014)
[fblike style="button_count" showfaces="false" width="450″ verb="like" font="arial"]
Thieves have targetted a Paignton charity shop overnight.
The break in was discovered this morning at the Rowcroft hospice shop in Victoria Street in the town centre.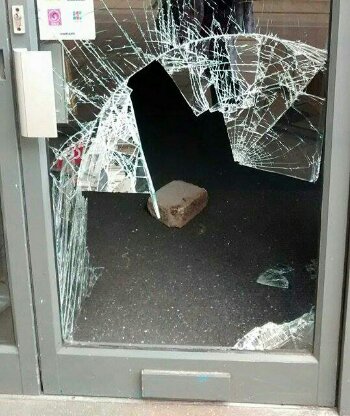 Thieves smashed the door with a breeze block before making off with a large whiskey bottle full of donations on the counter.
A large amount of cash was inside the bottle which was secured by a chain.
Rowcroft Hospice in Torquay serves the people of South Devon by providing specialist care to patients with progressive, life limiting illnesses.
To find out more about Rowcroft hospice go to:
http://www.rowcrofthospice.org.uk/
Anyone with information can contact the police on 101 quoting this reference:
CR-086044-14
Keep up to date with whats happening in the area by joining us on facebook:

Error: Your Requested widget "Facebook like box (jetpack) " is not in the widget list.

[do_widget_area sanfrancisco-default-sidebar]

[do_widget id="media_image-29"]
[do_widget id="media_image-40"]
[do_widget id="media_image-38"]
[do_widget id="media_image-18"]
[do_widget id="media_image-36"]
[do_widget id="media_image-44"]
[do_widget id="media_image-43"]
[do_widget id="media_image-23"]
[do_widget id="media_image-42"]
[do_widget id="media_image-31"]
[do_widget id="media_image-28"]
[do_widget id="media_image-41"]
[do_widget id="metaslider_widget-2"]
[do_widget id="metaslider_widget-3"]

[do_widget_area widgets_for_shortcodes]
[do_widget_area wp_inactive_widgets]

[do_widget id="search-2"]
[do_widget id="search-4"]
[do_widget id="archives-11"]
[do_widget id="nav_menu-3"]
[do_widget id="archives-4"]
[do_widget id="archives-6"]
[do_widget id="text-2"]
[do_widget id="text-39"]
[do_widget id="categories-3"]
[do_widget id="recent-posts-2"]
[do_widget id="archives-2"]
[do_widget id="recent-comments-2"]
[do_widget id="categories-2"]
[do_widget id="meta-2"]
[do_widget id="eu_cookie_law_widget-2"]
[do_widget id="eu_cookie_law_widget-3"]