(Last Updated On: October 24, 2014)
Can you help police in Newton Abbot?
They are appealing for information following a burglary…
The theft of a shed, minus it's contents.
The garden shed was removed from a property's rear garden and the contents were left.
The incident occurred sometime between Friday 17th and Tuesday 22nd October, at an unoccupied house in Oliver Place, Heathfield, Newton Abbot.
Acting Detective Sergeant Shane Robertson of Newton Abbot CID commented "This is a very unusual crime and I believe that someone local would have seen the removal of the shed". 
Anyone who has any information regarding this crime is asked to contact Police on 101 quoting crime reference CR/116285/14 or alternatively call Crimestoppers anonymously on 0800 555111 or report online at www.Crimestoppers-uk.org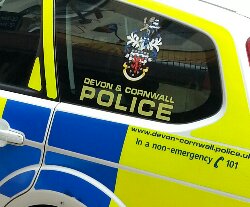 Join us on facebook:
Error: Your Requested widget "Facebook like box (jetpack) " is not in the widget list.
[do_widget_area sanfrancisco-default-sidebar]

[do_widget id="media_image-29"]
[do_widget id="media_image-40"]
[do_widget id="media_image-38"]
[do_widget id="media_image-18"]
[do_widget id="media_image-36"]
[do_widget id="media_image-44"]
[do_widget id="media_image-43"]
[do_widget id="media_image-23"]
[do_widget id="media_image-42"]
[do_widget id="media_image-31"]
[do_widget id="media_image-28"]
[do_widget id="media_image-41"]
[do_widget id="metaslider_widget-2"]
[do_widget id="metaslider_widget-3"]

[do_widget_area widgets_for_shortcodes]
[do_widget_area wp_inactive_widgets]

[do_widget id="search-2"]
[do_widget id="search-4"]
[do_widget id="archives-11"]
[do_widget id="nav_menu-3"]
[do_widget id="archives-4"]
[do_widget id="archives-6"]
[do_widget id="text-2"]
[do_widget id="text-39"]
[do_widget id="categories-3"]
[do_widget id="recent-posts-2"]
[do_widget id="archives-2"]
[do_widget id="recent-comments-2"]
[do_widget id="categories-2"]
[do_widget id="meta-2"]
[do_widget id="eu_cookie_law_widget-2"]
[do_widget id="eu_cookie_law_widget-3"]