[fblike style="button_count" showfaces="false" width="450″ verb="like" font="arial"]
Can you offer a cat a forever home? We meet some cats at the Blue Cross centre in Torquay that are looking for new families…
Hi my name is ziggey. A few years ago I was hit by a car and I am now blind in my right eye and have had to have my jaw operated on because of this it has made me shy and nervous, but with plenty of time and a nice quiet home I will come out of my shell. When I am settled in a home I like to be a lap cat so I can get lots of fuss and attention. I also really enjoy playing with toys especially the wand toy. I would need a quiet home without any children. I could possibly go with another cat or dog but I would need to be assessed.
Well hello! My name is Bradley and I'm one of the many cats here looking for a new home.I'm a friendly boy and I do like a lot of attention. I also can't wait to get a new home so I can get back to exploring outside again.I was brought into the centre by some kind folk who were concerned about me living life as a stray. I must say, I do prefer having a comfy bed and regular meal times!If you would like to offer me this and more please talk to staff at the centre today!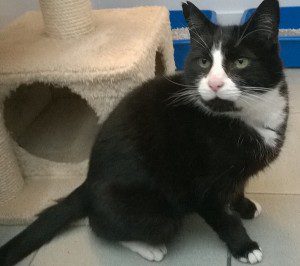 HI my name is Stripes. When I came into the shelter I was very nervous and would hide away but over time I am slowly gaining confidence. I now love to sit on the scratch post or chill out in my bed and watch what's going on. I WOULD LOVE TO LIVE WITH ANOTHER CAT as I love feline company and really enjoy playing with other cats. When I am not being nosey I love to play, especially with any feathers, leaves or wand toys. I would like a quiet house where I can really come out of  my shell and show off my fabulous personality, with a nice garden that I can explore and sunbathe in good weather. I have never met dogs before so would need to be assessed with them. Also I could possibly go with older children.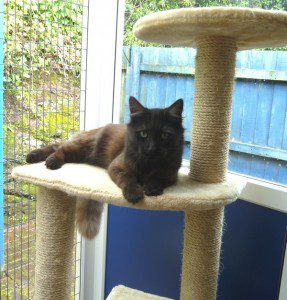 Hi, we're Tiggy and Spike and we are two very handsome Siamese boys. We just love cuddles and people time and are finding cattery life quite difficult without a regular human companion.We would like to be rehomed together as although we are not related, we have always been together and like to groom each other and play and sleep together. Although we would like a quiet home we do need a lot of human company so would prefer not to be left alone all day.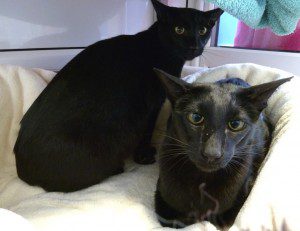 For more information, contact:
Blue Cross Torbay Rehoming Centre,
Ashley Priors Lane,
Watcombe,
Torquay,
TQ1 4SE.
0300 777 1550
Torbay@bluecross.org.uk
www.bluecross.org.uk
 
[do_widget "Facebook like box (jetpack)"]