Bonfire night is over and it is all about Christmas today!
John Lewis have released their new Christmas advert….
And now it has been announced that the Coca Cola truck will make a stop in Torquay as part of their tour this year…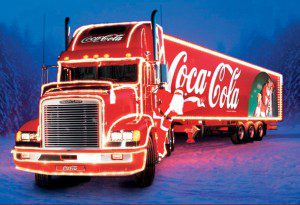 The iconic red truck will be making a stop in Torquay – Lower Union Lane on Wednesday, December 17 from Midday to 8pm.
What do you think of the news, will you be going to see it?
Join us on Facebook…
[do_widget "Facebook like box (jetpack)"]