(Last Updated On: July 16, 2014)
Fancy buying something a little different, got a spare £400,000? (Guide price)
A 1950s concrete bunker, built on the outskirts of Salcombe during the Cold War, is to be auctioned this month.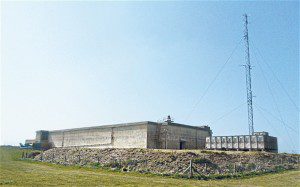 The bunker is made up of 56 rooms over two floors and is situated adjacent to the disused site of RAF Bolt Head built by the British Government in 1952 as part of the 'ROTOR' programme.
Services to the bunker include mains electricity, septic tank drainage and also a private
water supply via a bore hole.
The sale also includes a radio transmission mast.
The bunker will be auctioned at the St Mellion International Resort in South East Cornwall on 29 July.
See full listing here on the Clive Emson land and property auctioneers website
Keep up to date about what's happening around South Devon,
join us on facebook.

Error: Your Requested widget "Facebook like box (jetpack) " is not in the widget list.

[do_widget_area sanfrancisco-default-sidebar]

[do_widget id="media_image-29"]
[do_widget id="media_image-40"]
[do_widget id="media_image-38"]
[do_widget id="media_image-18"]
[do_widget id="media_image-36"]
[do_widget id="media_image-44"]
[do_widget id="media_image-43"]
[do_widget id="media_image-23"]
[do_widget id="media_image-42"]
[do_widget id="media_image-31"]
[do_widget id="media_image-28"]
[do_widget id="media_image-41"]
[do_widget id="metaslider_widget-2"]
[do_widget id="metaslider_widget-3"]

[do_widget_area widgets_for_shortcodes]
[do_widget_area wp_inactive_widgets]

[do_widget id="search-2"]
[do_widget id="search-4"]
[do_widget id="archives-11"]
[do_widget id="nav_menu-3"]
[do_widget id="archives-4"]
[do_widget id="archives-6"]
[do_widget id="text-2"]
[do_widget id="text-39"]
[do_widget id="categories-3"]
[do_widget id="recent-posts-2"]
[do_widget id="archives-2"]
[do_widget id="recent-comments-2"]
[do_widget id="categories-2"]
[do_widget id="meta-2"]
[do_widget id="eu_cookie_law_widget-2"]
[do_widget id="eu_cookie_law_widget-3"]