(Last Updated On: March 30, 2014)
[fblike style="button_count" showfaces="false" width="450″ verb="like" font="arial"]
Most people will remember the horrific fire in Dunmere Road, Ellacombe on 9th February this year, in which one man,  Jason Bowerman sadly died along with his 2 dogs.
You will also remember the 2 women who had not only lost a partner, friend and 2 pets, also lost all of their possessions.
They were not in the Country at the time and were visiting Poland. They returned to utter devastation.
The community joined together and helped Aurelia and Aga with vouchers clothes and furniture. Something they are very grateful for.
(You can read more here: https://wearesouthdevon.com/community-donate-following-torquay-house-fire/)
The ladies now have a new home, which they moved into at the end of February,  people have kindly helped out with furniture but they still require bedroom furniture (wardrobes/cabinets) If anyone is able to help, you can contact 07923381178 (The ladies are currently only able to access the internet via a friends laptop so are unable to get emails)
They now want people to understand the importance of fire safety and smoke detectors…
You can find safety advice for the home here on the Devon and Somerset fire and rescue service website
The following pictures were taken in the house following the fire.
This slideshow requires JavaScript.
The house is now boarded up.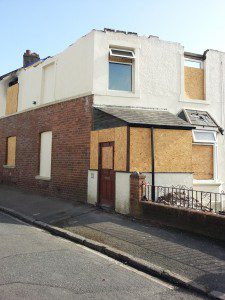 Both We Are South Devon and Spotted Torquay offer our continued support to Aurelia and Aga.
[do_widget "Facebook like box (jetpack)"]