We have just received images of the Estuary wall in Kingsbridge that has collapsed today.
The wall has apparently been cracking since the new pontoon was put in, barriers were in place.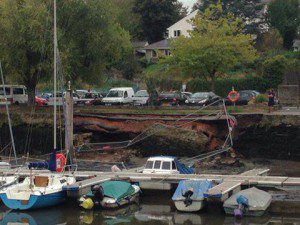 The wall collapsed earlier today.
There is a considerable amount of damage and the pathway has also collapsed.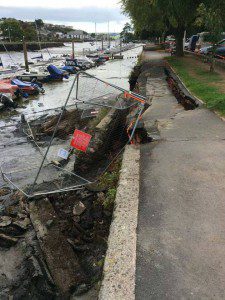 We will continue to update as information becomes available.
Keep up to date with what's happening in the area, join us on facebook…
[do_widget "Facebook like box (jetpack)"]