(Last Updated On: March 16, 2018)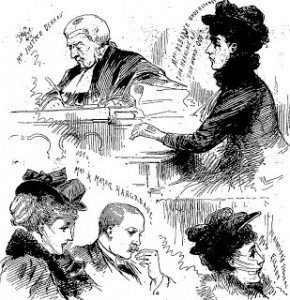 In 1891 a scandal took place in Torquay's polite society when a "young and beautiful woman" sued her aunt for slander. This quickly attracted  interest throughout the country and across the Empire. For those with a liking for Downton Abbey or John Grisham novels, read on…
It all began in February of that year when Torquay's Major and Mrs Hargreaves invited their young cousin, Ethel Elliot, to visit them at their home. Both Ethel and Captain Osborne, her fiancée, stayed with the Hargreaves for several days.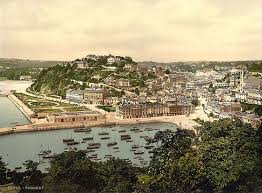 Mrs Hargreaves had a fine collection of pearls and diamonds, valued at around £800, which she kept in a secret drawer in a cabinet. She, perhaps unwisely, showed the jewels and their secret location to Ethel. The day after Ethel and Captain Osborne left, the jewels were found to be missing. The stolen valuables included a pair of earrings "with pearls as big as filberts" – a filbert is a kind of hazelnut.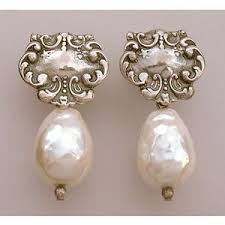 Mrs Hargreaves advertised her loss and soon heard from the London jewellers, Spinks. They reported that the day after Ethel had left Torquay, a young lady calling herself 'Mrs Price of Radcliffe Hall in Bradford' sold the jewellery for £550.
The money was paid by a crossed cheque but the bank refused to cash it. 'Mrs Price' then returned to Spinks and received a replacement cheque which she successfully cashed. Accordingly, the staff at Spinks saw 'Mrs Price' twice. The woman had given a name and address that proved false, but the staff identified her as Ethel Elliot.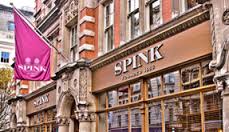 Spinks returned the jewels to Mrs Hargreaves who didn't press charges, perhaps to avoid damage to her family's good name. Yet, she did speak publicly of "this sad business with Ethel Elliott." She told friends, "Of course, she took the jewels." Ethel, now married to Captain Osborne, became aware of  the accusation and sued for slander.
When this came to court it caused a great deal of scandal and the public took sides. Some hurtfully suggested that Mrs Hargreaves was envious of the younger attractive Ethel. There were also rumours about another of the Hargreaves' guests who was there at the time of the theft and who was known to have gambling debts.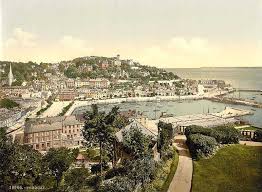 During the trial Ethel was identified by witnesses as being Mrs Price. Nevertheless, she made a very positive impression during her two days of being questioned. The Spectator remarked: "With her look of innocence, and her frankness in meeting cross-examination, she had carried the audience by storm."
It, therefore, looked as though Ethel would win her case for slander against her aunt. Then a further piece of damning evidence was discovered. This was reported by the Colonist magazine in 1892: "During the trial some private written evidence was handed to the Judge which showed that a Bank of England note bearing the endorsement of Ethel Elliott had been traced as being one of five hundred and fifty which she had received for gold. Her council threw up his brief, Mrs Hargreaves recovered her jewels, Messrs Spink had to stand the loss of £550, and Mrs Osborne at once left for the Continent".
Knowing she had lost, Ethel went on the run. Her respected barrister, Sir Charles Russell, wept as he informed the court of his client's guilt. However, the Hargreaves decided not to prosecute the matter further. The affair wasn't over, however. The embarrassment to all those concerned caused Justice Denman to issue a warrant for Ethel's arrest for perjury and she was soon captured.
Though Ethel was pregnant and claiming 'hysteria' she was sentenced to nine months hard labour. She served eight months before being released due to poor health.