Oddicombe Dog Day
October 16, 2016 @ 11:30 AM

-

2:30 PM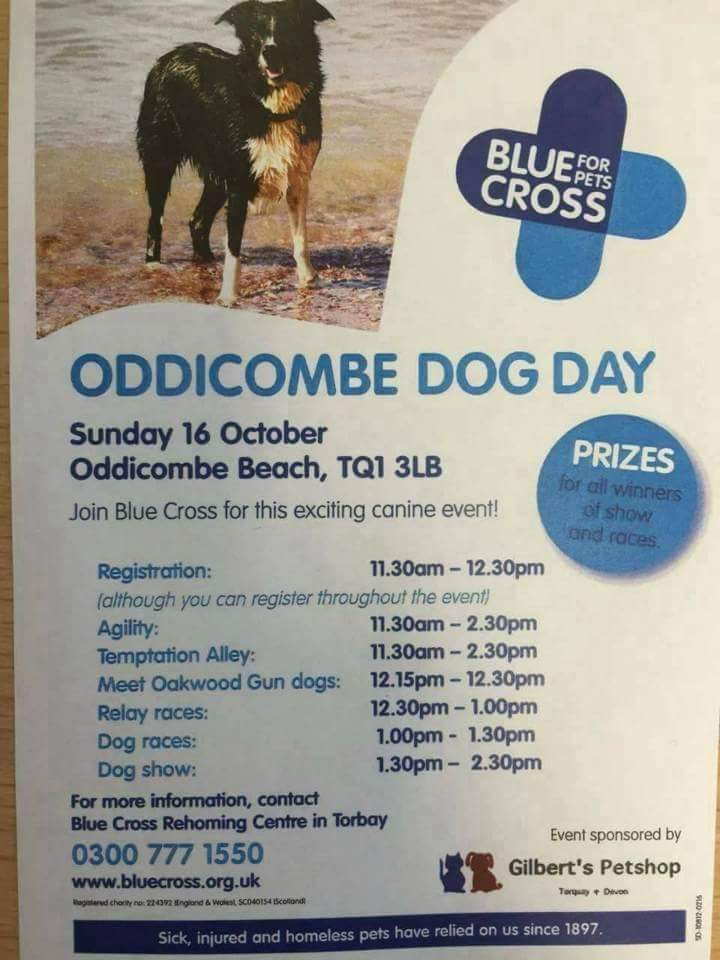 Join us for our annual October Dog Day down on Oddicombe Beach.

Registration – 11.30-12.30 (although you can register through the event) This is only £2 and your dog will recieve a special goody bag!
Agility 11.30-2.30- Can you pooch get the fastest time on our fun agility course?
Temptation alley 11.30-2.30- Will you dog be able to resit all of the temptations on temptation alley
?
Relay Races 12.30-1.00- Can you and your dog work together and beat the pack in our relay races? New Catagories this year………. Under 8's, 8-12, 13-17 and Adults! (Thats owners age not dogs 😉 ) Rosettes for the first 3 places!!
Dog Races 1.00-1.30-How fast is your pup? Join our fun dog races and see!! Classes in this one are, Small, medium and large dogs, Puppies(upto 12 months) and All dogs over 8. Rosetes for the fastest 3 in each race!
And finally……..
Show 1.30-2.30- £1 per class. Join us for our fun dog show! Top 5 in each Category win a rosette and first place also gets a Prize bag too!
You will also get to meet the team at Oakwood Gundogs.
Andrew Hale from Train Positive Dog Behaviour and Training will also be on hand to answer any questions you may have.