The dependable Exmouth Lifeboat Outside Events team have attended five events in the local community within 10 days. In total, Fundraising volunteers have generated £1,300 to help fund saving lives at sea in Lyme Bay.
The annual Exmouth Lifeboat Fundraising Team coffee morning held on Saturday 29 November was hailed a success with 97 people attending and a total of £700 raised within the two-hour event.
Palmer Whitton & Laing kindly sponsored the event and generous local businesses donated prizes for the raffle. Loyal fundraising volunteers helped run a variety of stalls and serve refreshments throughout the morning. Stalls raised £484 and on top of this, shop volunteers gave up their Saturday morning to man a souvenir stall which took £216.
Organiser of the event, Bruce de Saram said;
'I'm delighted that the coffee morning raised lots of money to help Exmouth lifeboat save lives at sea. I'd like to thank all the volunteers who gave up their time and energy to make the event a success and we couldn't have done it without the generous support of local businesses.'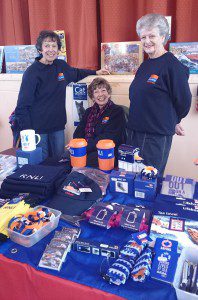 The Outside Events team, made up from shop and fundraising volunteers ran stalls selling Christmas cards, calendars, gifts and Exmouth Shannon souvenirs at events supporting the charity that saves lives at sea: the Exe Sailing Club Cheese and Wine evening on 27 November generated £123; the Christmas Fayre at Lympstone primary school raised £190 and the Exmouth Christmas Cracker collected £286.15 in sales.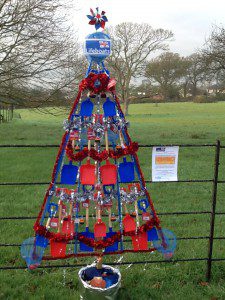 Shop volunteers designed and made a Christmas tree from shop merchandise which went on display at the A La Ronde National Trust property. A small enthusiastic group used spades, crabbing nets, windmills and toy lifeboats to make visitors aware of our charity's purpose in the community. The annual Community Christmas Tree festival took place on 30 November.