On Thursday 11 December, shop and fundraising volunteers gathered at Exmouth lifeboat station for the presentation of six long-service awards. Two 10-year and four 20-year framed certificates were awarded to the committed volunteers.
This year's annual shop get-together was attended by around 35 volunteers from the shop, fundraising and operations teams. Shop Manager, Margaret Eaglesham announced the busiest year at Exmouth which has attracted more visitors following the arrival of Shannon class lifeboat R and J Welburn in May. During the Open Day weekend, £2,000 was taken in sales and this year, the volunteers are on target to achieve £80,000 in total souvenir sales.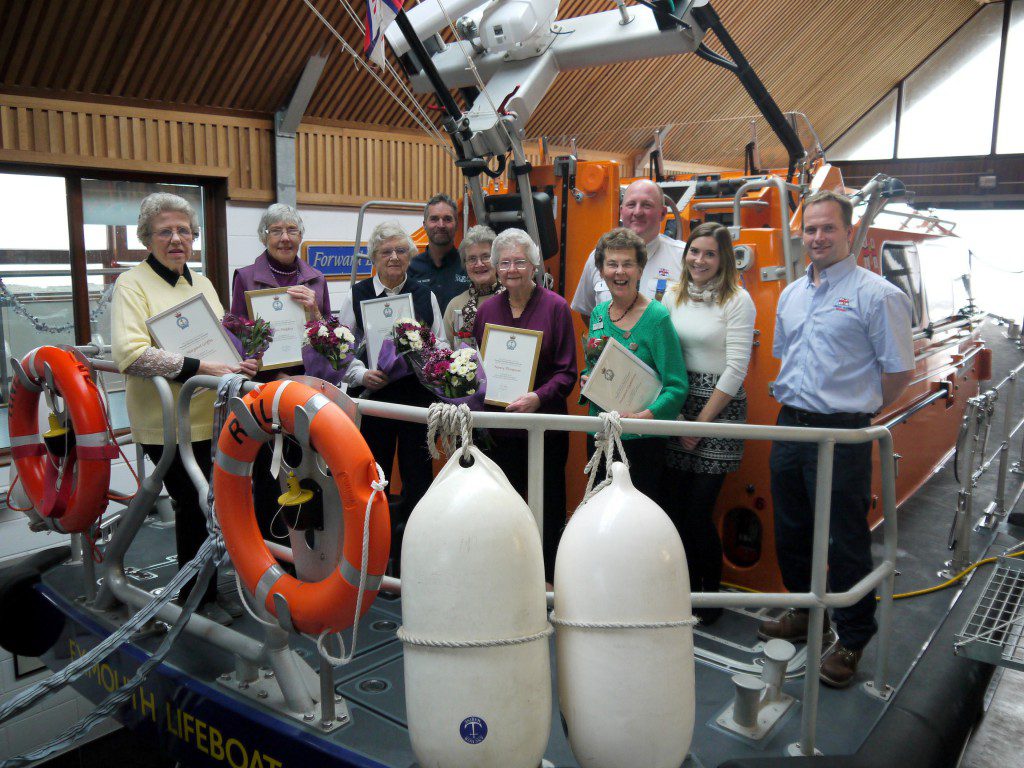 Visitor Experience Manager, Amanda Woods congratulated the whole team for their dedication and commitment through this time of change. The gallery above the shop on Queens Drive is being transformed into a Visitor Experience Centre with interactive displays to compliment the new state-of-the-art lifeboat.
Coxswain, Steve Hockings-Thompson thanked the sales team for their role in saving lives at sea;
'Without your efforts, we couldn't put R and J Welburn on the water to rescue those in need of our help. Raising money to fund our Crew's training and kit is a vital role of our charity. You all play a key part in our team to save lives at sea.'
Deputy Coxswain, Roger Jackson presented Barabara Davies and Margaret Eaglesham with their 10-year long-service awards before Margaret Griffin, Nancy Thompson, Anne 'Biddie' Midgley and Jill Carter with their 20-year framed certificates. Volunteers Linda Cawsey and Pat Atkinson were thanked by Margaret Eaglesham for their individual support this year and both received a bouquet of flowers.
This slideshow requires JavaScript.
A cream tea was provided with glasses of Bucks Fizz and an opportunity to look around the Shannon class lifeboat followed.