The family of Jethro Alsop, the man who died after his car entered the water at Slapton Ley nature reserve, have paid tribute to him.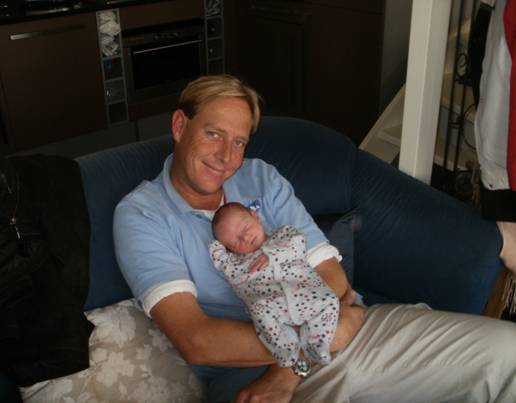 Jethro, 38, was originally from Salcombe but had moved to live in Holland with his partner and two children.
Jethro passed away following the incident on 22nd August. Emergency services were called to the scene just after midnight after reports of a car entering the water after traveling across grassland and shrubbery.
Jethro was treated by paramedics at the scene but unfortunately was pronounced deceased a short time later.
Today, his family have paid tribute to him:
"Jethro was born on December 20th 1976 in the Norfolk and Norwich hospital. The first child of Jon Grosvenor Alsop and Susan Alsop. When he was three years old, his parents sold up their house and sail making business in Norfolk to move on board their new home, Camelot, a gaff rigged teak ketch they bought in Tortola in the British Virgin Islands.
"Jethro learned to row, swim, drive an outboard motor, sail a lateen-rigged dinghy and free dive to check the anchor was holding well in up to 20 feet of water before he learned to ride a bike.
"Always a mischievous character, when living on a boat the equivalent of the naughty step was to hoist him up the mast in a bosun's chair and not uncleat him until he said he was sorry. From up there he would wave to all his friends on other boats – so not much of a punishment.  He attended Passea Kindergarten school and St Georges infant schools in Road Town. When Camelot sailed down the Caribbean Island chain Jethro would go to any other local school where they were based for more than a few weeks.
"When Jethro was four and a half his new baby brother Oliver joined the crew of Camelot. As he grew into a toddler he provided endless swimming and diving practice for Jethro who would put on a mask and fins to retrieve dinky cars and belaying pins thrown overboard from the porthole in his playpen/bunk.
"By the age of seven, Jethro was responsible for most of the navigation up the Intra coastal Waterway from Fort Lauderdale in Florida right up to Annapolis – following the magenta line on the charts, calling out the numbers on the marks as we worked down to zero in Virginia.
"The floating home was sold in Annapolis in 1985 and the family moved to Devon where Jon set up a sail loft in Salcombe, and Jethro went to Malborough primary school. Still not very skilled in kicking a ball or riding a bike due to lack of such experiences, it took a while for him to settle into the discipline of regular school, and his tales of whale spotting or swimming with turtles seemed like crazy fantasies to his classmates and teachers.  Having to sit in the corner with the Dunce's cap in Mr Lapthorn's class became a frequent occurrence. That was probably the start of him playing the role of class clown and funny man to the amusement of his class mates but not the staff.
"By the time Jethro was fourteen years old, it was apparent that he had a form of dyslexia, and was still not reading or writing fluently.  Extra private coaching helped tremendously, but he was disruptive in class.  The headmistress summoned Jon and Sue to school to say "something must be done" or he would be expelled.
"Salvation came in the form of Pete Morris who had a home in Malborough and skippered an 80 foot yacht called Natasha based in Camden in Maine in the summer and Antigua or Bahamas in the winter.  He agreed to take Jethro on as unpaid deck hand and act in loco parentis until Jethro reached the official school leaving age of sixteen.
"So off he went to the USA and learned at first hand the skills he would need to be a useful member of a boat's working crew.  He also treated himself to a pierced ear and driving lessons out of the tips he earned.
"Back in Devon, he went to night school to study for Day Skipper, Coastal Skipper and eventually Yacht master in the RYA system to help with his chosen career.  With extra time allowed for the written exams, he doggedly managed to pass on the theory. He then worked on various yachts including a two year stint on Thallia, a 160 foot yacht based in Palma Majorca.
"He saved up enough to buy an old school bus converted into a camper van in Perth in Western Australia . With his good mates John Glover and Andrew Beech they spent a year working and travelling around Ausralia clockwise from April 2000 until March 2001.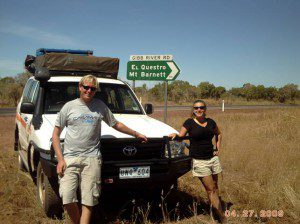 "In the Spring of 2003 Jethro was working on a yacht in Dartmouth when casting director of a feature film being made locally asked if he would be prepared to a small speaking part in the movie Churchill The Hollywood Years. With his 6'4" height and blond hair he made a perfect Prince Ludwig and danced with the actress playing Princess Margaret.
"In Antibes in the South of France in 2003 he fell in love with Louise, who has been his partner and mainstay ever since.  They went back to Australia together where he worked for a company called Dreamboats on the Swan River skippering and maintaining a fleet of five boats.
"Jethro managed to get back from Australia just in time to spend the last few days with his father before his death in Feruary 2011.  And only a couple of weeks after that funeral, Louise gave birth to Mia Isabella Alsop in Amsterdam. Their son Alexander was born there in October 2013."