(Last Updated On: July 18, 2014)
[fblike style="button_count" showfaces="false" width="450″ verb="like" font="arial"]
Fire crews were called to a car fire in Torquay this afternoon.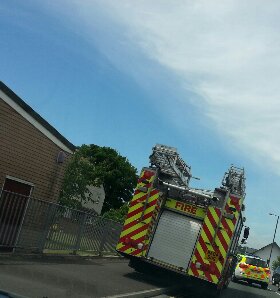 Crews were mobilised just before 1pm to the car fire in Beechfield Avenue, Barton, Torquay
On arrival the Officer in charge of the incident confirmed there was a fire in the engine compartment of the vehicle on the highway.
The engine compartment was severely damaged and the passenger compartment was damaged by smoke.
Two breathing apperatus were used, 1 hose reel and small tools.
Keep up to date about what's happening around South Devon,
join us on facebook.

Error: Your Requested widget "Facebook like box (jetpack) " is not in the widget list.

[do_widget_area sanfrancisco-default-sidebar]

[do_widget id="media_image-29"]
[do_widget id="media_image-40"]
[do_widget id="media_image-38"]
[do_widget id="media_image-18"]
[do_widget id="media_image-36"]
[do_widget id="media_image-44"]
[do_widget id="media_image-43"]
[do_widget id="media_image-23"]
[do_widget id="media_image-42"]
[do_widget id="media_image-31"]
[do_widget id="media_image-28"]
[do_widget id="media_image-41"]
[do_widget id="metaslider_widget-2"]
[do_widget id="metaslider_widget-3"]

[do_widget_area widgets_for_shortcodes]
[do_widget_area wp_inactive_widgets]

[do_widget id="search-2"]
[do_widget id="search-4"]
[do_widget id="archives-11"]
[do_widget id="nav_menu-3"]
[do_widget id="archives-4"]
[do_widget id="archives-6"]
[do_widget id="text-2"]
[do_widget id="text-39"]
[do_widget id="categories-3"]
[do_widget id="recent-posts-2"]
[do_widget id="archives-2"]
[do_widget id="recent-comments-2"]
[do_widget id="categories-2"]
[do_widget id="meta-2"]
[do_widget id="eu_cookie_law_widget-2"]
[do_widget id="eu_cookie_law_widget-3"]