The fire service were called to reports of a fire next to the railway line by Goodrington beach this morning.
They were called after smoke was seen coming from a grassy bank next to the railway line.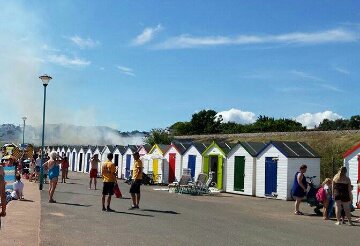 An onlooker told us "The fire service arrived quickly and fire put out effectively."
Many thanks to Vee Rowe from Paignton for contributing to this article.
Keep up to date about what's happening around South Devon,
join us on facebook.
[do_widget "Facebook like box (jetpack)"]