How do you learn how to be a good gorilla? You go to gorilla school, of course. And 12-year-old Kivu is earning top marks when it comes to sitting in a barrel.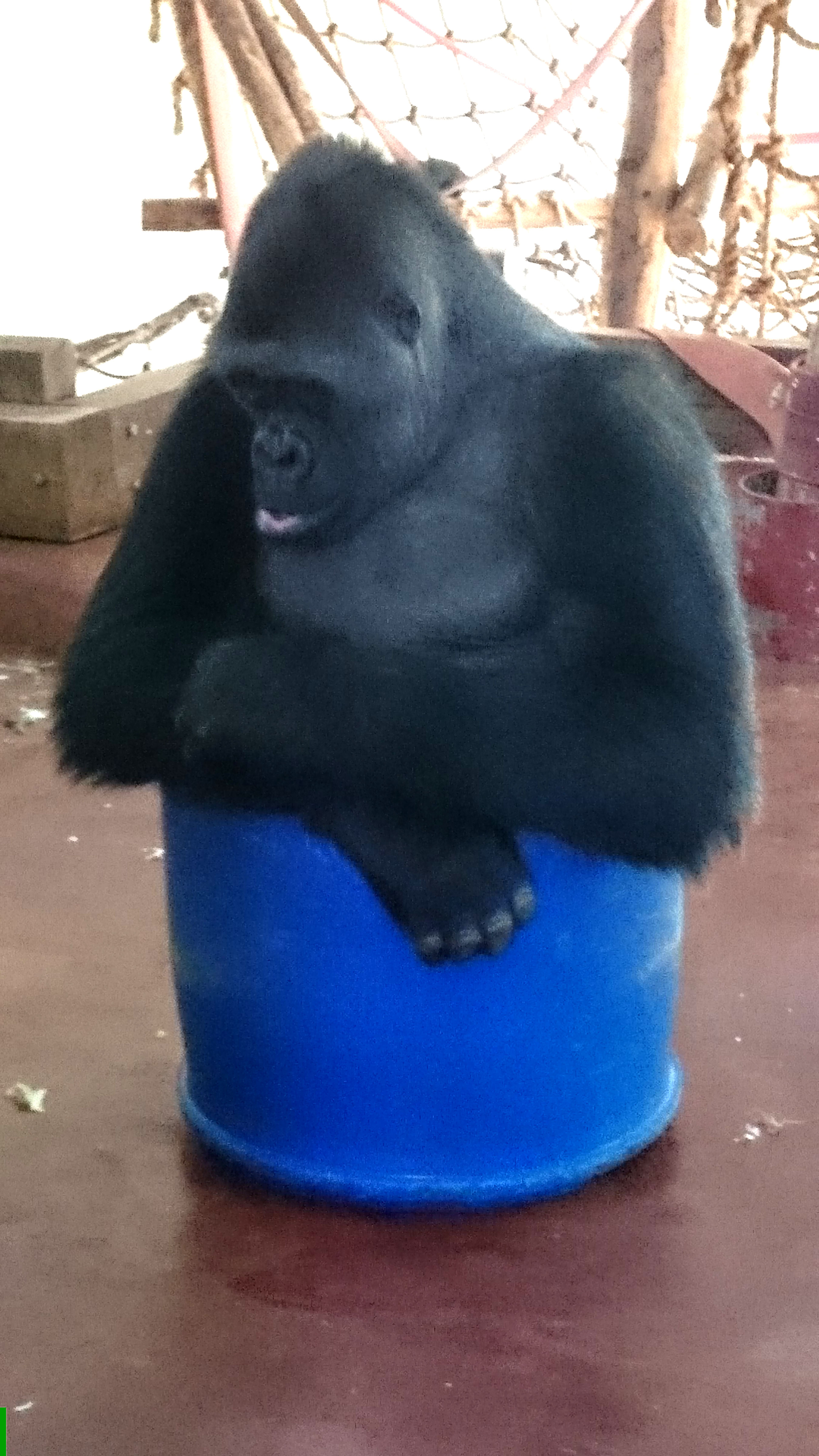 He was photographed at Paignton Zoo Environmental Park in Devon by Curator of Mammals Neil Bemment. "I'm not sure if he was being Father Christmas coming down the chimney, but he certainly seemed to be enjoying himself!"
Top zoos provide animals with what is known as environmental enrichment, scientifically designed to help keep them stimulated mentally and physically. Enrichment can range from novel scents and hidden foods to – well, plastic barrels.
Kivu was born on 27th November 2002 and came to Paignton Zoo in 2006. Neil: "Kivu is a very smart gorilla, he loves playing with the public through the window. His favourite food is lettuce – he always eats his lettuce first."
The gorilla school is at Paignton Zoo Environmental Park in Devon. The charity's bachelor group of Western lowland gorillas – a Critically Endangered species – plays a vital role in international gorilla conservation, providing somewhere for young males to grow up in a social environment before moving on to form breeding groups in collections across Europe.
Paignton Zoo is currently home to five gorillas; silverback Pertinax, Kivu, Matadi, N'Dowe and Kiondo. We hope Kivu doesn't become the butt of any jokes…
Gorillas are great apes, as are orang utans and chimpanzees. Monkeys are not apes.

Paignton Zoo Environmental Park is a registered charity. For more information go to www.paigntonzoo.org.uk or ring 0844 474 2222.