(Last Updated On: June 19, 2014)
[fblike style="button_count" showfaces="false" width="450″ verb="like" font="arial"]
Have you got an event that you would like to list with us?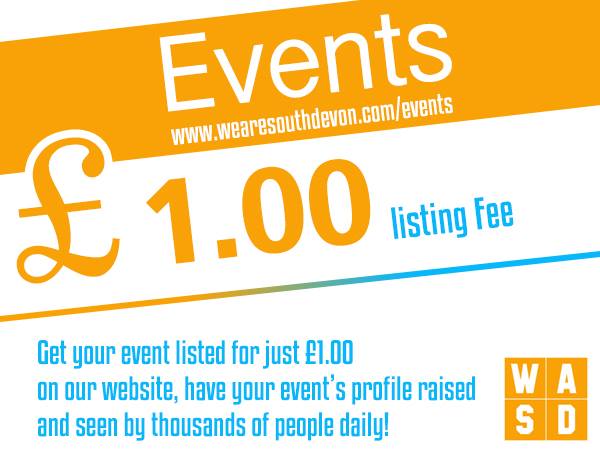 We get thousands of daily views and for just £1 you can list an event on our calender (limited offer – t&c's apply, contact us for more details)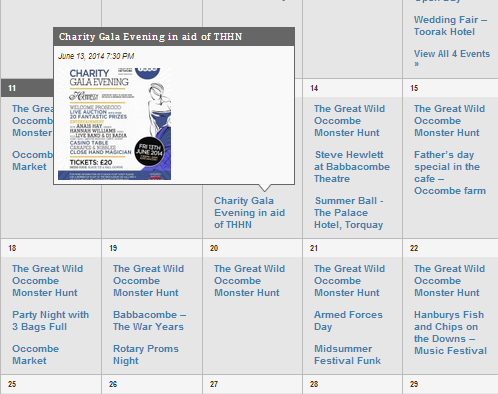 Events are not only listed on the calender,  upcoming events also appear on our homepage.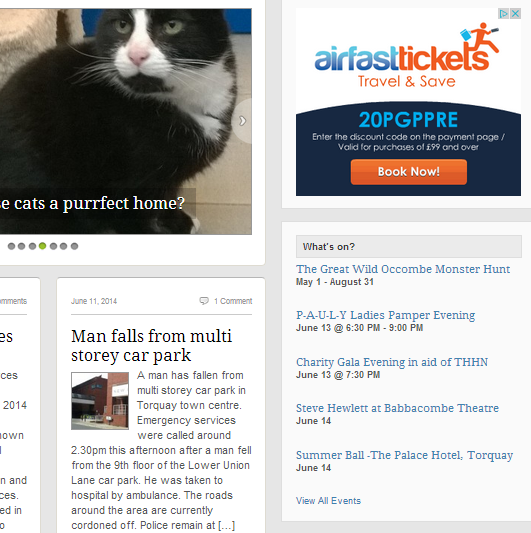 Want to find out more? Email us admin@wearesouthdevon.com or pop by our facebook page
Error: Your Requested widget "Facebook like box (jetpack) " is not in the widget list.
[do_widget_area sanfrancisco-default-sidebar]

[do_widget id="media_image-29"]
[do_widget id="media_image-40"]
[do_widget id="media_image-38"]
[do_widget id="media_image-18"]
[do_widget id="media_image-36"]
[do_widget id="media_image-44"]
[do_widget id="media_image-43"]
[do_widget id="media_image-23"]
[do_widget id="media_image-42"]
[do_widget id="media_image-31"]
[do_widget id="media_image-28"]
[do_widget id="media_image-41"]
[do_widget id="metaslider_widget-2"]
[do_widget id="metaslider_widget-3"]

[do_widget_area widgets_for_shortcodes]
[do_widget_area wp_inactive_widgets]

[do_widget id="search-2"]
[do_widget id="search-4"]
[do_widget id="archives-11"]
[do_widget id="nav_menu-3"]
[do_widget id="archives-4"]
[do_widget id="archives-6"]
[do_widget id="text-2"]
[do_widget id="text-39"]
[do_widget id="categories-3"]
[do_widget id="recent-posts-2"]
[do_widget id="archives-2"]
[do_widget id="recent-comments-2"]
[do_widget id="categories-2"]
[do_widget id="meta-2"]
[do_widget id="eu_cookie_law_widget-2"]
[do_widget id="eu_cookie_law_widget-3"]