A man was airlifted to hospital after a medical emergency at Hopes Nose, Torquay this afternoon.
The ambulance and Coastguards services were called to the popular fishing spot at around 2.30pm this afternoon after reports of a man falling ill. The man was said to be hyperglycaemic.
Because of the location of the man, who was said to have been drifting in an out of consciousness, the coastguard requested assistance from the Portland Coastguard helicopter to airlift the man to hospital.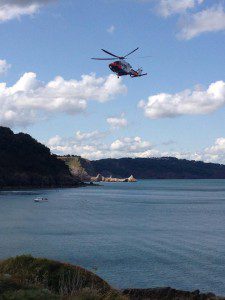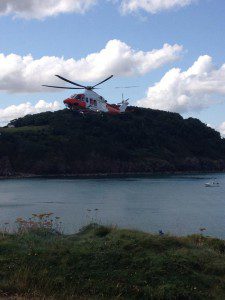 The man was taken to Torbay Hospital.
The man is thought to be in his 30's, witnesses say he had been fishing.
Friends of the man say that he recovered well and was released from hospital later that evening.
Show Torbay Coastguard some support by giving their facebook page a 'like'
Keep up to date about what's happening around South Devon,
join us on facebook.
[do_widget "Facebook like box (jetpack)"]