Update: John Hines has been found safe and well.
Police are concerned for the welfare of John Hines, a 74 year old local man who is missing from the Torquay area.
Torquay police are asking the public for assistance in locating John.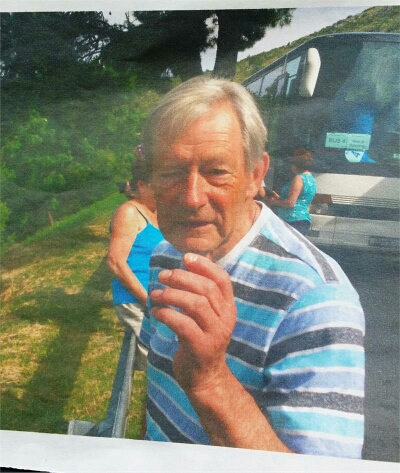 John has gone missing from Frobisher Green in Torquay whilst out walking his dogs. Although he is fit and healthy he suffers from Alzheimer's which might not seem obvious if seen.
John was last seen at 8.20am this morning when he went out to walk his dog, a liver and white Springer spaniel. John is described as white male, 5ft 4in, grey hair, slight build. He was seen wearing grey trousers, brown shoes, cream coloured jacket.
John does not like the damp weather and is likely to seek cover. Police have carried out checks in the local area but are urging people in the area to check any outbuildings, gardens and fields due to growing concerns for his safety.
If anyone has seen John or has any information that will assist with locating him, please call 999 quoting log number 301 for the 7th September.