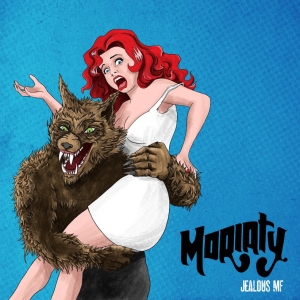 The very exciting and well established Torbay band Moriaty have released Jealous MF as a single of their fantastic new album Devil's Child.
What an electrifying track that just initially makes you go air guitar crazy. The vocals, guitaring and drumming is simply unique with a heavy rock bias.
The sound of these guys is mind blowing from a two piece set up.
They have been rocking venues all over Devon and are set for the big time.
They have been supporting TRD with their album release in London.
Check out Moriaty trust me if you like rock these guys will be on your playlist in no time.