[fblike style="button_count" showfaces="false" width="450″ verb="like" font="arial"]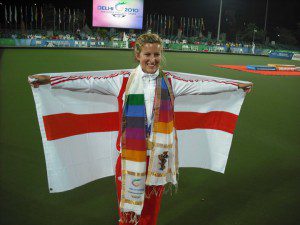 Twenty-four year old local woman Natalie Melmore is currently England's reigning champion of the women's lawn bowls singles, after winning at the 2010 Commonwealth Games in Delhi. Natalie hopes to defend that title this week in Glasgow, at the 2014 Commonwealth Games, and she is off to a great start.
After this afternoon's win, 21-20 against Scotland, Natalie now progresses into the semi-finals of the women's singles. Her next game will be against South Africa tomorrow morning.
Natalie has been playing bowls since she was nine years old. She was taught the sport by her father and bowls has been a part of her life ever since. Natalie is engaged to Jamie Chestney, 27, who is also a bowls competitor at the Commonwealth Games for England. Bowls is predominately thought to be a sport for the older generation, this week may see that stigma begin to change as Natalie proves that experience doesn't necessarily come with age.
We wish Natalie all the best in her next game and hope to be able to update on a triumphant win for England in coming days.
UPDATE 27/07/14 : Natalie powered through the semi-finals and will be going for gold in the finals at 5:30pm today!
UPDATE 27/07/14 : After a nail-biting final, Natalie walked away with a well earned silver medal. New Zealand gets the gold medal after their 21-15 win. Well done Natalie, you've made us all proud!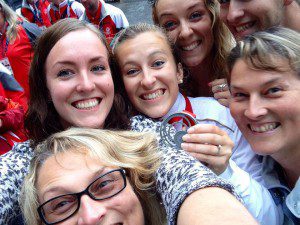 Keep up to date about what's happening around South Devon, join us on Facebook.