(Last Updated On: May 9, 2014)
[fblike style="button_count" showfaces="false" width="450″ verb="like" font="arial"]
Occombe beer festival returns this year on (Friday) 6th and (Saturday) 7th June.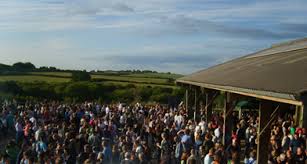 The popular Beer Festival started in 2004 and raises money for Torbay Coast and Countryside Trust, a local independent charity which operates Occombe Farm and cares for many other sites across Torbay.
Yet again, the festival offers a great line up of bands:
Friday –
Emerald Hill: www.youtube.com/watch?v=fFjxpE3JCXw
Sound of the Sirens: www.soundofthesirens.net/video
Society Rocks: www.youtube.com/watch?v=x6gqXLyGt9s
The Simmertones: www.thesimmertones.co.uk
Session One: www.session-one.com
Saturday –
Three Bags Full: www.3-b-f.co.uk
The Sunday Skyclub: facebook.com/thesundayskyclub
Duck Johnson & The Sorchers: www.facebook.com/thescorchers
Melosa: www.youtube.com/watch?v=pWB8MYOX5Hk
Triple Threat: www.youtube.com/watch?v=C1ythhVUcx4
Land of The Giants: www.landofthegiantsmusic.co.uk/video.html
Great music and over 70 local beers and ciders – We Are South Devon will be there, will you?
Tickets go on sale 30th April and are set to sell out fast. For up to date info, see: https://www.countryside-trust.org.uk/beer-festival
You can also follow Occombe Farm on Facebook https://www.facebook.com/occombe.farm
[do_widget "Facebook like box (jetpack)"]