[fblike style="button_count" showfaces="false" width="450″ verb="like" font="arial"]
Occombe farm has been transformed ready for their cider festival tomorrow.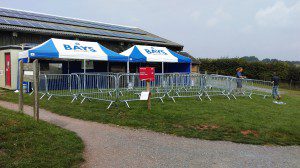 After the success of their annual beer festival, the farm will now host the very first Occombe cider festival which will feature a wide range of ciders and perries from around the country, including Bays, Hunts and Sheppy's ciders, If you are not a cider lover, fear not – Pimms and beer will also be available.
With the weather predicted to be warm and dry all weekend, it's set to be a great event.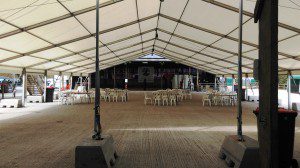 So good weather (And don't worry, in the unlikely event of rain, there are plenty of dry areas!) good cider, we need one more thing…
Music!
And who better to headline than local lads, These Reigning Days.
The event starts at 2pm and ends at 11pm. There will be a large dropping off/collection area for private lifts and taxis or catch the festival buses running from Torquay Harbourside and Paignton bus station.
Have you got your tickets yet? www.occombe.org.uk/cider-fest