A man was taken to hospital this evening following a collision on Riviera Way.
The man, who is believed to be in his 20's was on foot when he was in a collision with a vehicle just before 6pm.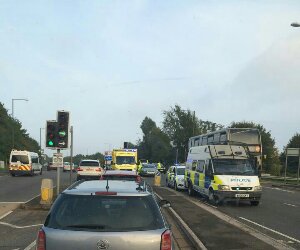 The man was treated at the scene by paramedics and then taken to Torbay hospital.
His injuries are not thought to be life threatening.
The road was closed by police shortly after the collision and reopened at around 8pm this evening.
Keep up to date with what's happening in the area, join us on facebook
[do_widget "Facebook like box (jetpack)"]