A camera left in Torquay sparked a full scale search this afternoon.
Emergency services were called to Walls Hill just at around 1pm after a member of the public saw a photographer on the cliffs in the area and later found the camera without the photographer.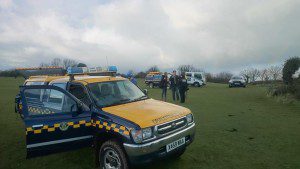 Police, including the police helicopter, Torbay Coastguard and Teignmouth Coastguard joined in the search.
A couple later returned to the area looking for the camera.
Assist Torquay Police & Coastguard for possible concern for person in Walls Hill.Search completed, all persons safe. Thanks to CG from crew

— NPAS Exeter (@NPAS_Exeter) January 11, 2016
A spokesperson for Torbay Coastguard posted on their Facebook page:
"Full team page to assist Devon and Cornwall Police at Walls Hill, for possibly someone on the cliff, after a member of the public noticed a photographer on the cliffs then later found a camera and no photographer.
"We called Teignmouth Coastguard to back us up. The police helicopter was also called to search the area. Once on scene a search team was sent down to long quarry whilst team members put cliff harnesses on.
"The police helicopter located someone climbing on the cliffs, Teignmouth lifeboat made contact with the climber to see if the camera belonged to them.
"A short while later a couple turned up looking for their camera that had been left behind when they left the area. False alarm with good intent,"