(Last Updated On: April 9, 2014)
[fblike style="button_count" showfaces="false" width="450″ verb="like" font="arial"]
Police are asking for the public's help as they try and trace a man missing from Torquay.
David Rowland, age 46, last made contact with his family on Tuesday 1st April. He has not been seen or heard from since and police and his family are concerned for his welfare.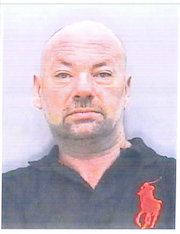 David is described as a white man, of average build with receeding, cropped hair and stubble. He also has his left arm in plaster and regularly wears white rimmed glasses. He speaks with a Scottish accent.
David has links to Torbay and family in Scotland.
If you see David or know of his whereabouts please call police on 101 quoting reference 32 of 4th April
Error: Your Requested widget "Facebook like box (jetpack) " is not in the widget list.
[do_widget_area sanfrancisco-default-sidebar]

[do_widget id="media_image-29"]
[do_widget id="media_image-40"]
[do_widget id="media_image-38"]
[do_widget id="media_image-18"]
[do_widget id="media_image-46"]
[do_widget id="media_image-47"]
[do_widget id="media_image-23"]
[do_widget id="media_image-42"]
[do_widget id="media_image-31"]
[do_widget id="media_image-28"]
[do_widget id="media_image-41"]
[do_widget id="metaslider_widget-2"]
[do_widget id="metaslider_widget-3"]

[do_widget_area widgets_for_shortcodes]
[do_widget_area wp_inactive_widgets]

[do_widget id="search-2"]
[do_widget id="search-4"]
[do_widget id="archives-11"]
[do_widget id="nav_menu-3"]
[do_widget id="archives-4"]
[do_widget id="archives-6"]
[do_widget id="text-2"]
[do_widget id="text-39"]
[do_widget id="categories-3"]
[do_widget id="recent-posts-2"]
[do_widget id="archives-2"]
[do_widget id="recent-comments-2"]
[do_widget id="categories-2"]
[do_widget id="meta-2"]
[do_widget id="eu_cookie_law_widget-2"]
[do_widget id="eu_cookie_law_widget-3"]