Devon and Cornwall Police will be teaming up with partner agencies to tackle crimes across Dartmoor this summer.
There will  be regular high visibility patrols tackling crimes such as thefts from vehicles, livestock thefts, fly tipping and road safety issues.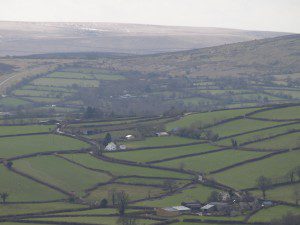 Sergeant William Young, based at Ashburton, said: "Rural crime is a priority that we are working hard to address. Although crime on the moor is relatively low in comparison to other parts of the country, the types of crime are very specific.
"Tourists flock to the area in the summer and are vulnerable to car crime as they often leave vehicles in remote spots. Vehicle crime isn't the only problem on the moor which also suffers from a range of crimes such as the theft of animals and farm equipment and fly tipping.
"We will be maximising our visibility and presence with dedicated, targeted regular patrols of the area. By working with partner agencies we can maximise intelligence and increase our eyes and ears at vulnerable spots on Dartmoor."
Police officers will be working closely with Dartmoor National Park Authority and other partner agencies to educate visitors as well as enforce the message that Dartmoor is not a place for criminals.
Sergeant Young added: "We will be reminding visitors to protect their property by removing valuables from their vehicles and asking them to be vigilant when enjoying the natural beauty of the region.
"We would like to encourage users of the moor to report suspicious activity or incidents promptly to maximise our ability to deal with it effectively. When crime is reported we would like to assure people that we will do everything within our power to effectively bring offenders to justice."