Police have released an Evofit of a man they would like to speak to in connection with a rape in Exmouth.
A 48-year-old woman reported to police that she was raped by a man at Orcombe Point on 27 February 2014 at around 9pm.
The victim has described the suspect as white, aged between 30 and 40, just under 6ft, with a long gaunt face, dark stubble, a flat nose and broad shoulders.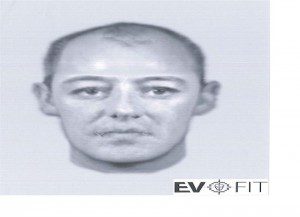 He smelt of tobacco, spoke with a raspy voice and had dark matted hair which was longer at the front.
The man was wearing a waist-length jacket which was made of hard material, like a donkey jacket, with a leather strip across the shoulders. The jacket had elasticated cuffs.
He was also wearing a flat-fronted yellow and white metal stud in his right ear which had a religious symbol on it and a band on his fourth finger of his left hand like a wedding ring.
PC Katie Rich, Sexual Offences and Domestic Abuse Team, based in Exeter, said: "Although this incident happened a few months ago the victim gave a very detailed description of the man when she recently came forward to police and we're hopeful someone will know who this is."
Anyone who recognises the description of this man is asked to call police on 101 quoting crime reference CR/110765/14, or alternatively call Crimestoppers anonymously on 0800 555 111.
For up to date news from around South Devon, please join us on Facebook:
[do_widget "Facebook like box (jetpack)"]