Buckfastleigh Fire Station have posted a reminder of the importance of seat belts on their facebook page.
Emergency services were called to reports of a vehicle rolling over on the A38B yesterday afternoon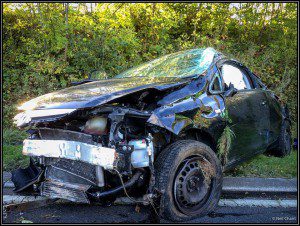 It was initially thought that there maybe trapped persons inside the vehicle.
On arrival crews confirmed all persons free and clear of vehicle.
The female driver was attended to by ambulance staff at the scene. Reports suggest the woman did not require further treatment in hospital.
Crews made vehicle and scene safe before leaving the scene.
Buckfastleigh Fire Station Said:
"Whilst out and about don't forget to wear your seat belt as it could save your life.
This young lady was wearing hers allowing her to walk free and it has undoubtedly saved her from serious injury."
Keep up to date with what's happening in the area, join us on facebook…
[do_widget "Facebook like box (jetpack)"]