Over 160 bikers took to the road in memory of Greg Taylor yesterday afternoon.
Bikers from Devon and Cornwall took part in the protest rally which was organised by 'Bikers For Justice'.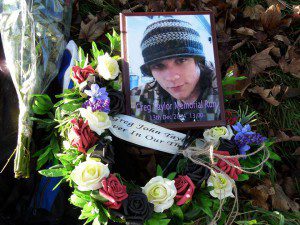 Greg Taylor, 19, from Buckfastleigh, died after he was knocked off his bike in 2013 by uninsured driver Niall Darvell.
Darvell, 38, of Trelissick Road, Paignton, admitted causing death by careless driving and was given two suspended six month prison sentences.
[See here for more details: https://wearesouthdevon.com/driver-walks-free-following-crash-that-killed-teenager/]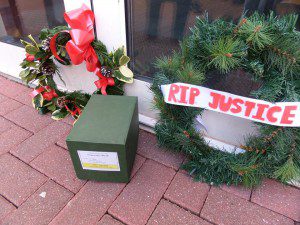 The rally followed the route of Greg's last ride from Dartington to Paignton. The riders stopped at Spar, Kings Ash Road to lay flowers. The riders  revved their engines for 19 seconds, 1 second for each year of Greg's life.
They then went on to Torquay, stopping at Torquay railway station and finished at Torbay Crown Court.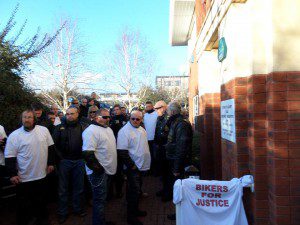 Bev Taylor, Greg's mum told us: "A huge thank you to every one for their support today, it was fantastic, and lets hope that some difference can be made, all the bikers and the organisers did everyone proud"
For up to date news from around South Devon, please join us on Facebook:
[do_widget "Facebook like box (jetpack)"]