Can you help police with information about missing man, Jeffery Carl Hewitt? His boat was washed up near Lyme Regis with no one aboard after it left Torquay. Have you seen him?
Police are concerned for the welfare of a man known as Jeffery Carl Hewitt who is missing. Mr Hewitt is believed to have links to the Midlands and London, described as a white male, 6'2" tall, in his mid 40's with fair, shaven, receding hair and blue eyes.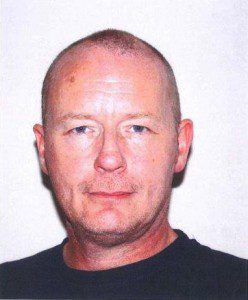 It is known that in late September 2014 Mr Hewitt purchased a 20ft sailing boat called 'Louise' which was moored at Torquay. Mr Hewitt returned to the area again in October and is believed to have departed Torquay Harbour between 10 -11am on 16th October 2014.
The following day the boat 'Louise' was found with no persons on board having washed up on a beach west of Lyme Regis. Police have so far not identified a next of kin or family of Mr Hewitt nor where he currently lives.
Anyone who has information about Jeffery Carl Hewitt or may have been in contact with him during his time in Torquay are asked to contact the police on 101 quoting log number 308 of the 17 October, or by contacting Crimestoppers on 0800 555 111.