[Contributed by The South Devon Players Theatre Company:]
Have you wanted to get involved in theatre and film, behind the scenes?
If the answer is YES, The South Devon Players, in Torbay are looking for new people to join us behind the scenes for both our film and stage productions. Film: Camera, editing, sound, etc. Theatre: Technicians, new scriptwriters, etc.

Volunteers must be based in South Devon, and able to work and communicate within a reliable, lively and ambitious team, with the aim to create amazing new projects, some of which will be seen internationally.

Amateur doesn't need to mean low-grade, or even only on stage (hence our crowdfunded Les Miserables film series, which will go global).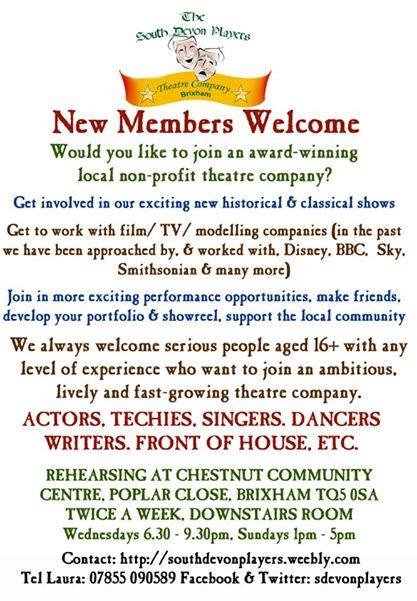 Full list of vacancies at http://www.southdevonplayers.com/volunteers–employability.html
or drop an email to us at southdevonplayers@gmail.com
You can see The South Devon Players production of  'Zorro! The Panto' at The Palace Theatre on Friday 30th and Saturday 31st January 2015: