The Red Arrows will not be flying tonight.
It has just been announced that the display at 6pm will not go ahead due to the weather conditions.
The Blades aerobatic display went ahead at 3pm today as planned.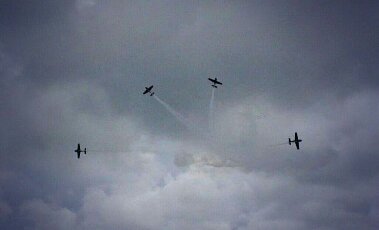 Unfortunately weather conditions have worsened, meaning the Red Arrows display must be cancelled.
Keep up to date with what's happening in the area and join us on facebook
[do_widget "Facebook like box (jetpack)"]