[fblike style="button_count" showfaces="false" width="450″ verb="like" font="arial"]
Summer is fast approaching, and we all know what that means; picnics, long walks, sunbathing, nights out and barbeques. We cannot deny that we are highly privileged to live in the area that we do and that when the weather does get hotter and the days longer, we can simply hop in the car, on a bus or train, and quickly access the many beautiful areas surrounding us. Cities, Beaches, Forests, Moors, and an array of great days out for both locals and tourists alike, Devon was recently voted the 3rd best place to go on family holiday in the world by Holidaylettings.co.uk. Throughout the list, it beat Tenerife, The Lake District, Lapland and even Paris; with our home being recognised for its greatness, surely this should make us appreciate it all the more?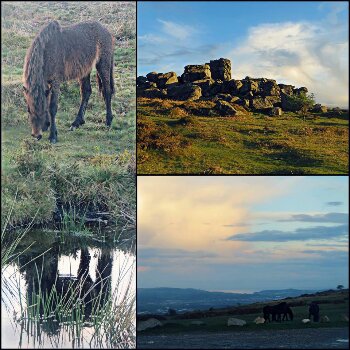 Sadly, this is not the case; for many families across the area, Dartmoor is the perfect place for walks, rock climbing, picnic's and quality time together. A beautiful location, Bone Hill, is a frequent retreat for many, and has a reputation for being a beautiful area with gorgeous views and fun for everyone. Sprinkled with an array of rocks that are easy to climb, mini caves that are great for children, and a river that is both small but tranquil, Bone Hill holds many treasured memories for many people not only in the area, but around the world.
However, rubbish has always been an issue surrounding Dartmoor; people travel up there, enjoy themselves with picnics, barbeques and drinking, only to go home and leave behind all their litter. The many animals that inhabit the area are often made ill, injured or killed by the carelessness of this act.
One of the worst culprits, plastic bags, are infact the worst possible rubbish to be discarded carelessly, taking between 200 – 1000 years to decompose; this means, if Sweyn Forkbeard (The King of England in 1014) had disposed of a plastic bag in same manner many of us do, it would only NOW be gone. All rubbish takes a certain amount to decompose, some more than others.
We contacted Dartmoor National Park Authority to seek their opinion and wishes to the visitors to the area;
'At 368 square miles (954 square kilometres), Dartmoor is the largest open space in southern England.  It has wild open moorland, granite tors and wooded river valleys. At its edge is a landscape of small fields enclosed by stone walls and hedge banks. The open spaces and sheltered valleys give pleasure to millions of people every year and for the Dartmoor farmers it is their place of work.
By virtue of its outstanding natural beauty Dartmoor was one of the first National Parks to be designated in Britain, in 1951.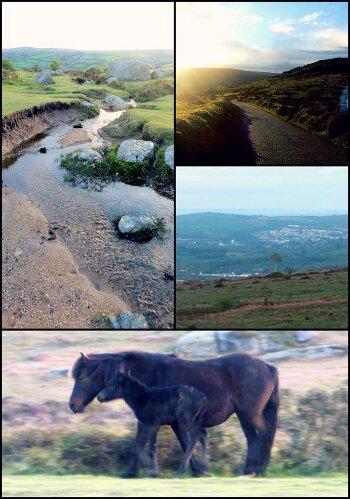 Dartmoor is a special place containing wildlife and habitats of international importance.  Dartmoor's landscape is also among the richest in Western Europe in terms of its archaeological remains.
Dartmoor is one of Britain's breathing spaces, used for a wide range of exhilarating, exciting and challenging recreational pursuits. It is also a place where people come to enjoy the peace and tranquillity of the landscape and visitors contribute many millions to the Devon economy.  The National Park Authority works in partnership with others to look after this special place for all to enjoy.
Dartmoor is a living, working landscape with wildlife, ponies, sheep and cattle co-existing with locals and visitors.
Litter and fly tipped rubbish is unsightly and potentially dangerous to humans, grazing livestock. Litter can be a particular problem at heavily used sites although the whole of the moor is vulnerable and fly tipping tends to occur at more remote locations.
The National Park Authority does not have a direct legal responsibility to remove litter (it is not the litter/waste authority), but its staff and volunteers do undertake litter picking at heavily used sites. This is done as part of our role in the management of visitors and helps to prevent injury to wildlife, livestock and humans.
The current cost of disposing of litter collected is around £20,000 per annum. This cost does not include the staff cost in collecting litter, so the real cost to the Authority is much higher. All litter disposed of goes direct to landfill as it cannot be readily separated into recyclables.
During the spring and summer, with the increase in visitor numbers and better weather, there is an increase in litter resulting from picnics, fast food outlets and BBQ's. Bonfire fortnight brings its own litter problems during November, and then over the winter, any significant snow event also means more litter from discarded sledges and other debris. 
The money the Authority currently spends disposing of litter could of course, be put too much better use. For example, £20,000 would enable us to replace an additional 100 kissing gates, or repair around 4,000 metres of worn out paths. Our Rangers and volunteers time spent clearing litter could also be used in a much more productive way. Let's all work together to keep this jewel in Devon's crown a great place to visit. Leave nothing which harms the beauty of this place and take with you memories of an unspoilt and timeless landscape.
The key messages are:
We want all visitors to help us by taking responsibility for their litter
Litter should be taken home or disposed of responsibly
Help to reduce the amount of waste which goes to landfill by recycling as much as possible
Place disposable BBQ's or camping stoves on a flat rock to prevent it burning the grass or other vegetation


For more information visit www.dartmoor.gov.uk and click on Visiting / Caring for
Whilst on Bone Hill, we uncovered and removed, 6 plastic bags; 3 plastic bottles; 1 nappy; 1 pair of underwear; 5 bottle lids; 7 cigarette butts; 4 crisp packets; 9 sweet wrappers and 1 bin bag. All were disposed of responsibly.

These objects would have taken a combined time of 13,234 years to fully decompose.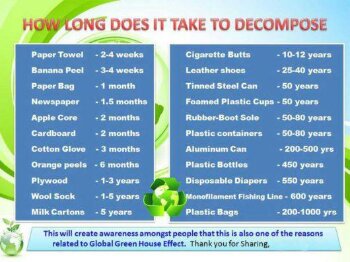 Our rubbish collection took only 20 minutes, and has potentially saved a life; So, for the sake of our home, for the animals that share their home with us and for the future of South Devon, please, take your rubbish home; reduce; reuse and recycle.
It really does make the world of difference.
[do_widget "Facebook like box (jetpack)"]