(Last Updated On: April 9, 2014)
[fblike style="button_count" showfaces="false" width="450″ verb="like" font="arial"]
Luke Tillen, founder of Torbay Holiday Helpers Network has received an invite to Downing street.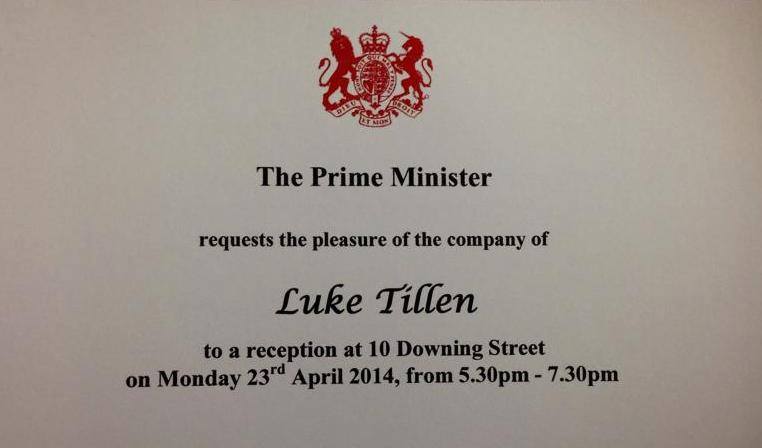 Torbay Holiday Helpers Network was founded in 2009 and provides free action packed holidays for families who have seriously ill children, families who are bereaved (loss of child or parent) and families who have a terminally ill parent.
Luke told us:
"Receiving the invitation to Downing Street has been somewhat overwhelming, and does not quite feel real, I keep pinching myself. I am hugely honoured to be given this opportunity of a lifetime and I am incredibly grateful to kevin Foster Torbay Conservative party's Parliamentary spokesman for making this possible."
Luke has been busy training for the Centurion Running Thames Path 100, a 100 mile trail race ultra marathon on May 3rd 2014.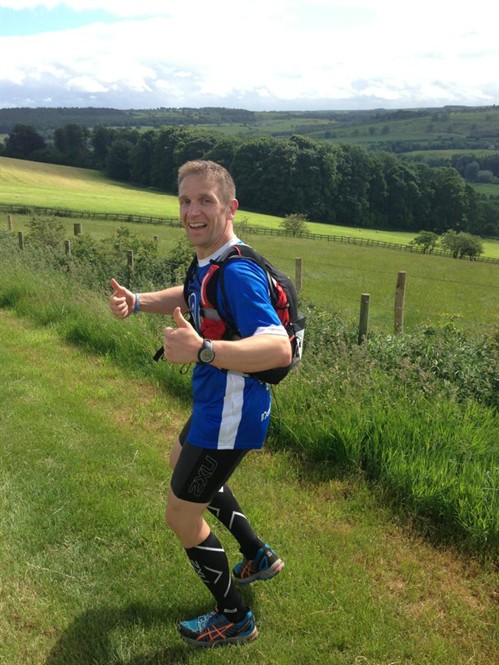 "Torbay Holiday Helpers Network plan to raise almost one million pounds to build a special holiday bungalow and create a very special holiday destination where these families can enjoy some very special holidays and build precious memories that will help carry them through the very dark days that lay ahead."
"Currently THHN has to turn away many families who are seeking a final getaway, in preparation to lose a child or parent to illness. These are families who have high level care needs and understandably our current – very generous accommodation providers simply do not have the facilities needed to accommodate such needs."
You can sponsor Luke here: http://www.justgiving.com/Luke-Tillen1
You can find out more about Torbay Holiday Helpers Network on their website: http://www.thhn.co.uk/ or their facebook page: www.facebook.com/TorbayHolidayHelpersNetwork

Error: Your Requested widget "Facebook like box (jetpack) " is not in the widget list.

[do_widget_area sanfrancisco-default-sidebar]

[do_widget id="media_image-29"]
[do_widget id="media_image-40"]
[do_widget id="media_image-38"]
[do_widget id="media_image-18"]
[do_widget id="media_image-46"]
[do_widget id="media_image-47"]
[do_widget id="media_image-23"]
[do_widget id="media_image-42"]
[do_widget id="media_image-31"]
[do_widget id="media_image-28"]
[do_widget id="media_image-41"]
[do_widget id="metaslider_widget-2"]
[do_widget id="metaslider_widget-3"]

[do_widget_area widgets_for_shortcodes]
[do_widget_area wp_inactive_widgets]

[do_widget id="search-2"]
[do_widget id="search-4"]
[do_widget id="archives-11"]
[do_widget id="nav_menu-3"]
[do_widget id="archives-4"]
[do_widget id="archives-6"]
[do_widget id="text-2"]
[do_widget id="text-39"]
[do_widget id="categories-3"]
[do_widget id="recent-posts-2"]
[do_widget id="archives-2"]
[do_widget id="recent-comments-2"]
[do_widget id="categories-2"]
[do_widget id="meta-2"]
[do_widget id="eu_cookie_law_widget-2"]
[do_widget id="eu_cookie_law_widget-3"]