(Last Updated On: April 4, 2014)
[fourcol_three]Today we met with Rob, Torbay Discount Card founder.[/fourcol_three] [fourcol_one_last][fblike style="button_count" showfaces="false" width="450″ verb="like" font="arial"] [/fourcol_one_last]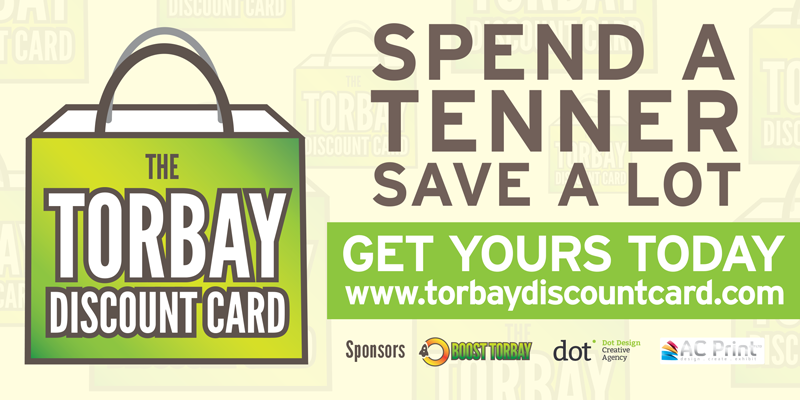 Meet the Torbay Discount Card. A £10 business scheme created by web developer Rob, 26 & Director of the Torbay Family Market CIC Suzanna, 41.
Rob told us the card started in in 2012 after stumbling upon a multitude of separate discount cards for place specific businesses, "the idea came about when I was walking out of a pub, I noticed lots of discount cards on a table in the entrance and thought there must be a better way to help customers save money without having to carry around a wallet, thick of cards"
As of right now the Torbay Discount Card is in it's infancy but is hoping to snap up around 60% of the market. From February until April, the team behind the money saving initiative have completed 12 months of work and have signed up over 70 Businesses.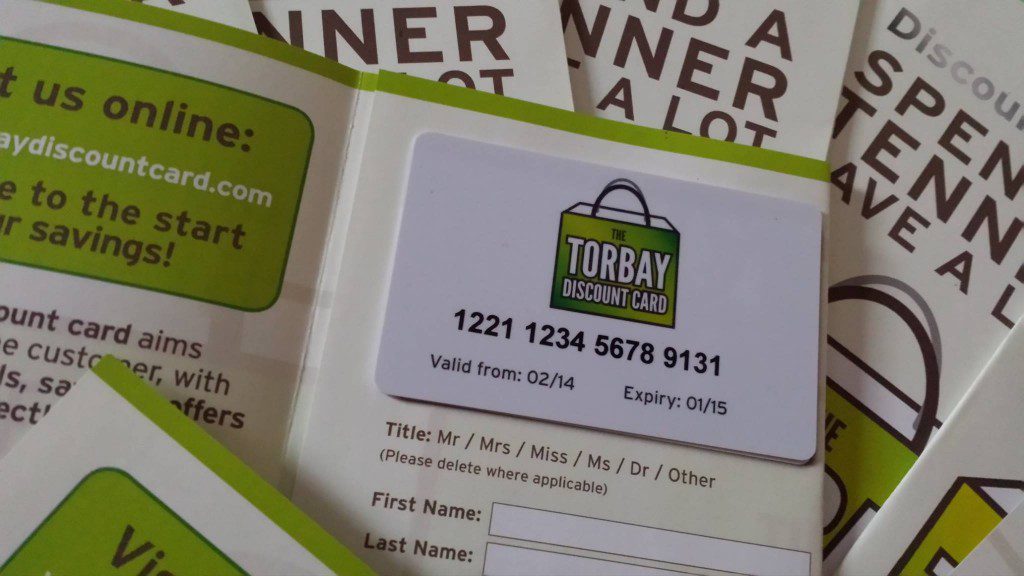 The card costs the consumer £10 annually and boasts nearly 20% off in most places. The team have told us they're working on building a monthly card which would best suit traveling folk or tourists, this is yet to be announced but is in the pipework.
We asked Rob what he thought of the town centre and if the rumours of it dying are true.
Rob said; "I think it's had better days, it needs something great like the Discount card."
We love the idea of the Discount Card and would love to know your views, you can leave us a comment on our Facebook page, tweet us or drop a comment below.