(Last Updated On: April 9, 2014)
[fblike style="button_count" showfaces="false" width="450″ verb="like" font="arial"]

Torquay was voted top seaside destination in the TripAdvisor annual Travellers' Choice Awards for Destinations.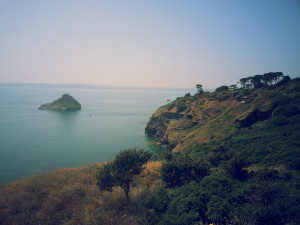 Torquay came third overall in top UK destinations, beaten only by London and Edinburgh.
The rankings are based on the quantity and quality of reviews and ratings for hotels, attractions and restaurants gathered over 12 months.
Not everyone was impressed with the findings. Brian Jackman from the telegraph stated "Torquay, the third best destination in Britain? TripAdvisor league is pure fantasy"
Adding "Torquay, the self-styled Queen of the English Riviera, has become a raddled old monarch of late. So how can TripAdvisor claim it's Britain's third best destination?" Read more here
We took to the streets of Torquay to find out what visitors thought of the findings:
Joan from Cardiff said "I come here every year. We always get a coach down, a package deal. We go on trips to Dartmoor and over to Brixham and have a little drink and play bingo in the evening. Give me Torquay over Spain any day".
A family visiting from Taunton told us "Its great for the children, our hotel has a games arena and an amazing pool!
We went to the cinema today, which was great value and we are going to play crazy golf tomorrow. We have visited Torquay before but this is the first time we have stayed. Its been a great trip so far, so I think we will come back in the summer".
We also spoke to Alan from Poole, who said "I would have liked to have heard that Poole came out top but if any town was going to beat us, I'm glad its Torquay. This is where I met my wife many moons ago, Torquay will always be a special place. I still visit even though my wife has passed, it holds some dear memories".
What do you think? Is Torquay worthy of being placed third in the top ten destinations in the UK? You can comment below or find us on Facebook or Twitter
[do_widget "Facebook like box (jetpack)"]