(Last Updated On: May 29, 2014)
[fblike style="button_count" showfaces="false" width="450″ verb="like" font="arial" locale="en_US"]
We have compiled together a small unofficial list of retail stores we would like to see in Torquay's town centre.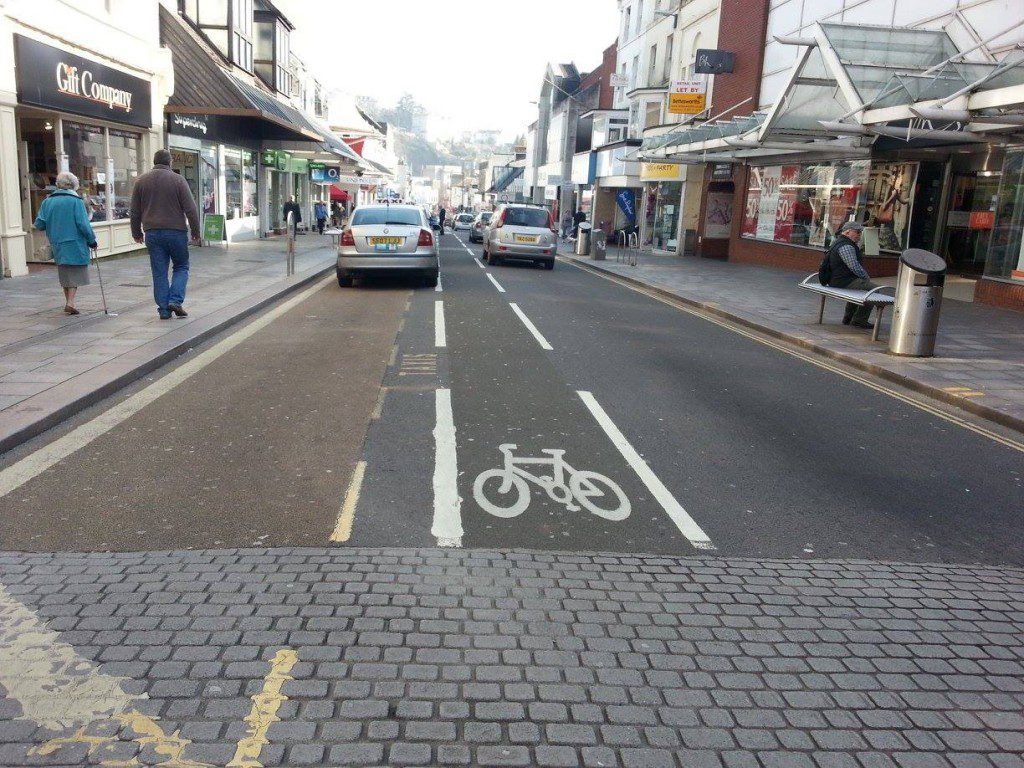 In an ideal world, all the shops we have listed would move in tomorrow. However they'd have to throw away all their business etiquette and code of conduct in order to do so.
In no particular order, the companies below are a collection of retail stores that we feel Torquay could benefit from.
[tabs style="default" title="Retail stores we would like to see in Torquay's Town Centre"] [tab title="Nando's"]A few years back, there was a lot of talk about the popular chicken restaurant chain, Nando's, moving into what was formerly Hogs Head on the GPO roundabout (Now Costa). This sparked a lot of talk in Torquay and a Facebook page claiming it was "moving in soon" popped up, sadly this crummy rumour was short lived as it was proven later on that Nandos' company code suggests that the chain is only likely to open new stores in high footfall areas, Nando's currently only operates in cities which would suggest that Torquay won't be getting one anytime soon.
This said, we feel Torquay would benefit from having one in the town as the high profile food restaurant would bring customers back into the town. *We would love to know your views on this*[/tab] [tab title="Apple"]Now, similarly to Nando's, Apple only opens new stores in cities. The American tech giant which is famous for it's iPhones, iPad's and iPods we feel would bring a piece of prestigious retail value to Torquay, giving local residents and neighboring towns a store which is commonly visited to simply browse products. Apple is known for it's innovation in the tech industry, music industry and online industries.
Again, in an ideal world Apple would open it's doors to it's new store tomorrow but we can dream of Torquay becoming a city can't we? *We would love to know your views on this* [/tab] [tab title="Next"]The Next retail experience is one we feel we should have back in the town centre, after it left the high street on Union Street a few years back.
Next offers a great clothing universe that only Next is able to offer, but as it stands, the Willows seems to be offering a lot more than the town centre can which is a shame. Let's hope things pick up there soon. *We would love to know your views on this*[/tab] [tab title="Hollister"]Hollister, a prestigious clothing line which is only based in cities and major towns with high footfall would bring an extra bit of WOW to Torquay as it's lacking the clothing variety. We have our fingers crossed for the City status to be verified.[/tab] [tab title="Superdry"]Superdry, carrying on the city only theme, is another clothing store we feel the town could benefit from. It's range of clothing, popularity and prestigiousness will keep the punters pouring into the town to grab some quality wares.[/tab] [tab title="Zara"]Zara. The women's clothing sensation, is a store that offers a diverse selection of women's apparel to fit almost every occasion. Granted, it's slightly up market but hey, Torquay needs some more up market shops.[/tab] [tab title="Waterstones"]Here at We Are South Devon, we love to read.
When we aren't writing our next article, taking photo's or giving our fans the latest updates, we spend time reading books and news papers. We think Waterstones would be a great addition to the town.[/tab] [/tabs]
Here's a list of shops leaving the town:
1. Topshop (Moving to the willows, amalgamating with Outfit)
2. New Look – Bottom Store (Moving because the larger store deals with most of the sales, the bottom stores lease is up for renewal and there's no need for two premises)
3. The Body Shop – Nearest store is now in Newton Abbot (Store has officially closed as illustrated below)
4. Laura Ashley – (Talk of Laura Ashley moving out of Torquay is big news, especially with the two stores along the high street)
As the town is lacking in certain area's, this makes it difficult for future business owners to see the potential in the town. We feel as though the Council needs to provide a Referendum in which the local people can vote on Business rates, with the landlords more than happy to play ball by lowering the rent, it seems the government need to do their part in lowering the business rates to encourage more businesses to open.
As it currently stands, Most businesses are paying Roles Royce prices for a Mini Cooper level premise. This creates an unlevelled playing field as most out of town premises like the willows stores pay over 40% less per Square Metre of shop space.
With shoppers opting for an out of town experience, what is left for the town?
The willows seems to be dragging customers away with the free parking, plentiful choice and close proximity of big name brands. The town centre needs a new lease of life, what're your views on this?
Let us know on Facebook or Twitter or leave us a comment.
[button link="https://twitter.com/Jack_Dart" style="info" color="teal" window="yes"]Follow Writer[/button]