Find the latest here: https://wearesouthdevon.com/llatest-fire-crews-fight-restaurant-fire-in-torwood-street/
Torwood Street in Torquay is currently closed.
Emergency services are on scene including fire engines and one fire inspection vehicle.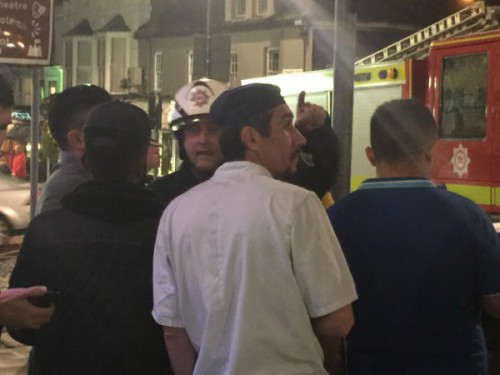 The incident has been ongoing for more than 2 hours with a sixth vehicle now arriving.
The moment the fifth fire engine arrived.
(Click link for video)
Kim, the owner of Kim Saigon said that the pan they were cooking in caught ablaze and the chefs could not contain it after covering it in fire blankets.
The restaurant, staff and residents were evacuated and there have been no casualties.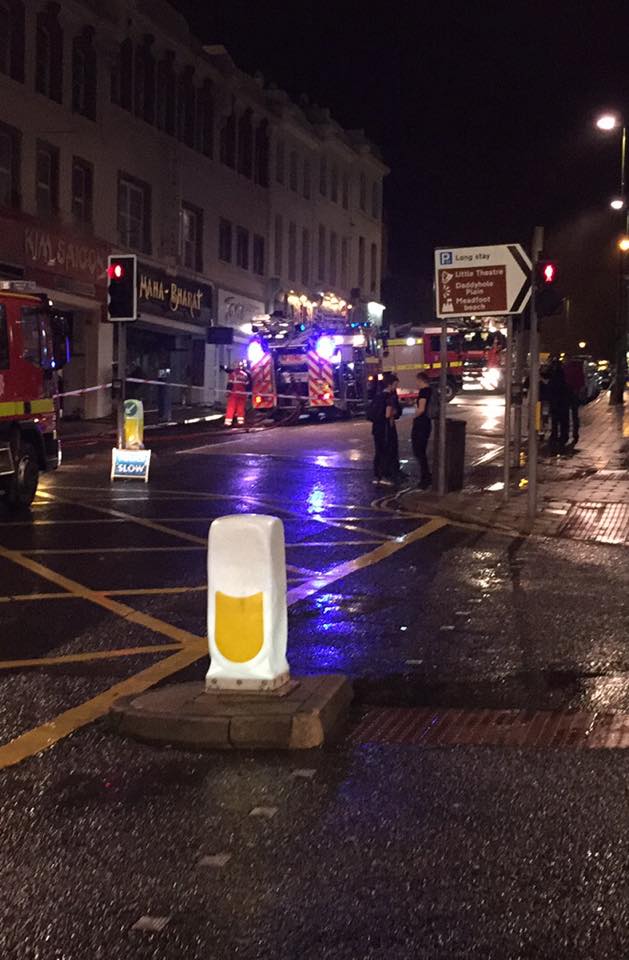 Devon and Somerset Fire and Rescue Service have cleared all the properties surrounding the building and have entered wearing breathing apparatus.
Keep up to date with what's happening around South Devon and join us on Facebook
[do_widget "Facebook like box (jetpack)"]