[fblike style="button_count" showfaces="false" width="450″ verb="like" font="arial"]
Who we are
The Memory Makers – Giving Families Memories to Treasure Forever!
Torbay Holiday Helpers Network (THHN) is a charity organisation which is a network of hotels, accommodation providers, tourist attractions and businesses who are all committed to helping give away free fun filled holidays, to families who have seriously ill children, families who are recently bereaved – having lost a child or parent and to families who have a terminally ill parent.
Why Volunteers are so important
THHN cannot do what we do without the volunteers that help us, they help in so many different ways and each of these is very important to what we do, they enable us to provide as many holidays as possible and give families memories to treasure forever.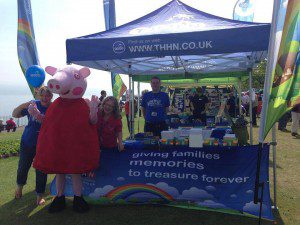 What do the Volunteers do?
Here are just some of the roles and tasks that our volunteers help us with.
Sometimes families come on holiday by train or coach, where possible we arrange for a volunteer to pick them up and drive them
to their holiday accommodation and take then back again when they are leaving.
Each family receives a welcome pack when they come on holiday; these list all the activities that are available to them. We have volunteers who put together these packs and others that deliver them to the accommodation.
Some of the activities require pre booking; we have volunteers that help us with this.
If we need promotional items delivering or leaflets distributed, volunteers are called into action.
Volunteers run their own events for THHN, we help them as much as we can and are always very grateful for all their fundraising efforts.
We run and attend lots of events throughout the year and with the help of our volunteers this just would not be possible. The volunteers help us set up out stalls, run the stalls and help us take the stalls down at the end of the events. Some help all day at events, some come along for a couple of hours, whatever time the volunteers can spare and spend with us is most welcome.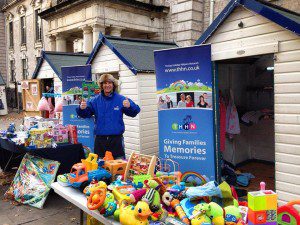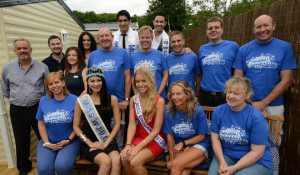 These are just some of the ways volunteers help THHN.
We are always looking for new volunteers and have our own Facebook group for our volunteers.
Other ways people help Torbay Holiday Helpers Network
One group of people that we just couldn't operate without is our network of businesses that provide all theirs services for free.
These include all the Hotels, B & B's, Guest Houses and Self Catering Accommodation that accommodate the families.
The food produces and suppliers that help us give each family that stays at self-catering accommodation a food box.
All the tourist attractions that give free entry to the families.
The cafes, restaurants, theatres and many more who also give their services and products for free to the families when they are on holiday.
Thank You
Without all of these fantastic businesses and the fantastic volunteers THHN could not have helped over 400 families have a free activity packed holiday that they will treasure forever.
To all these businesses and our volunteers we say from the bottom of our hearts a great big
"Thank you"
How you can help
Anyone interested in helping can contact us via Facebook www.facebook.com/torbayholidayhelpersnetwork
Or email brian@thhn.co.uk and he can give you more information.
[do_widget "Facebook like box (jetpack)"]